Iran's DM Rejects US Allegation of Chemical Attacks by Damascus
TEHRAN (Tasnim) – Iran's Defense Minister Brigadier General Hossein Dehqan dismissed the US allegation that the Syrian government has launched chemical attacks, stressing that Damascus has never sought to employ chemical weapons.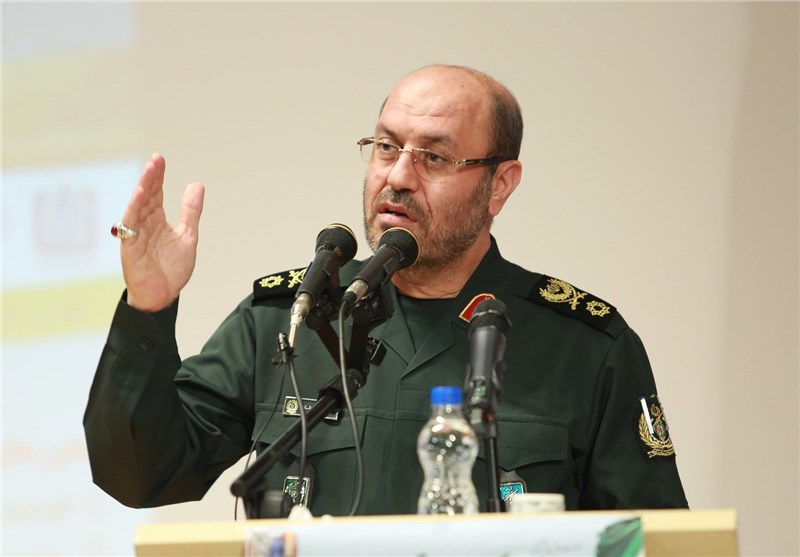 "Syria's legitimate government has never been after using such (chemical) weapons," Dehqan said on Sunday, addressing a conference held in Tehran to mark the 20th anniversary of coming into effect of the Chemical Weapons Convention (CWC) and the 30th anniversary of massacre of civilians in Iran's northwestern city of Sardasht in a chemical attack by the Iraqi army.
He then lashed out at the US for a missile attack against a Syrian airbase from where Washington alleges the Syrian government had launched a chemical strike on the city of Khan Sheikhoun in April, saying Syria had already eliminated its stockpile of chemical weapons.
On Thursday, a fact-finding mission by the Organization for the Prohibition of Chemical Weapons (OPCW) confirmed that sarin nerve gas was used in a deadly April 4 attack on Khan Sheikhoun in Syria's province of Idlib.
The attack left more than 90 people dead, including women and children, and sparked international condemnation.
A few days after the incident, the US launched a retaliatory cruise missile strike against Syria's Shayrat airbase in Homs, from where it alleged the chemical weapons attack was launched.
The OPCW did not visit the airbase or the town of Khan Sheikhoun, held by the terrorists.
The Syrian government has denied responsibility for the attack.
Russia argued after the incident that the victims had died of exposure to toxic agents released when Syrian warplanes hit a chemical weapons depot in possession of terrorists.
The Syrian government joined the OPCW in 2013 after it was blamed for a deadly poison gas attack in a Damascus suburb.
As it joined, the Syria government's chemical weapons and precursor chemicals were destroyed in an unprecedented international operation.