Iran Condemns Terrorist Attack in Damascus
TEHRAN (Tasnim) – Iran's Foreign Ministry strongly condemned a Sunday terrorist attack in the Syrian capital of Damascus in which a suicide car bomber blew himself up in the Tahrir Square district and killed at least 21 people.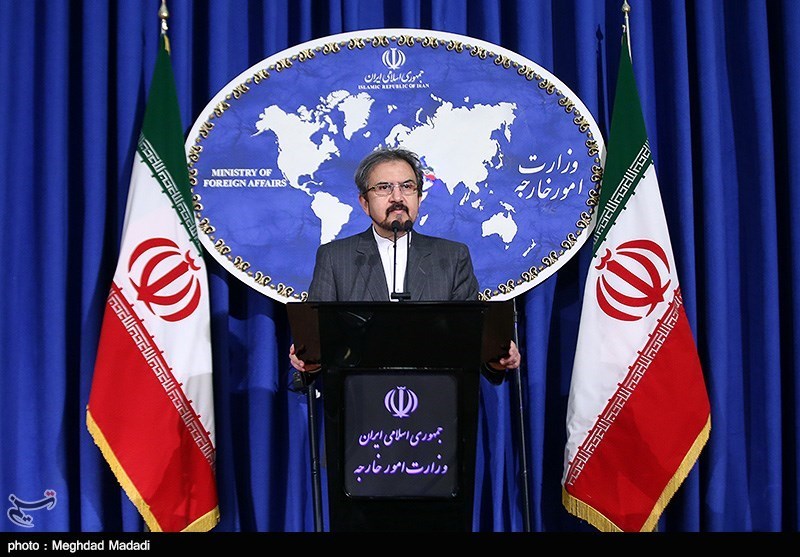 Foreign Ministry Spokesman Bahram Qassemi on Monday expressed condolences to the Syrian government and nation over deaths in the attack, the deadliest one to hit Damascus in months.
"Whenever the efforts by the friends of Syria to reduce the tensions and restart negotiations develop into a bright prospect, and on the other hand, the Takfiri terrorists are placed in a position of weakness, we see such cowardly acts in which the terrorists take blind revenge on ordinary citizens," the spokesperson deplored.
A suicide car bomber pursued by security forces blew himself up in eastern Damascus on Sunday, killing 21 people and wounding a number of others.
Syrian state media said the security forces had intercepted three car bombers on their way into the city early in the morning. State television said two of the vehicles were blown up on the outskirts of the city but a third managed to reach the Tahrir Square district, where the driver was surrounded but able to detonate a bomb.
There was no immediate claim of responsibility, but previous deadly attacks in Damascus have been claimed by Daesh (ISLI) terrorist group.
In March, two suicide bomb attacks in Damascus killed several dozen people, most of them at the Palace of Justice courthouse near the Old City. Daesh claimed responsibility for that attack.