Iran's Sarmayeh Bank to Face Toyoda at Asian Club Volleyball Championship Final
TEHRAN (Tasnim) – Sarmayeh Bank of Iran advanced to the final match of the 2017 Asian Men's Club Volleyball Championship on Wednesday.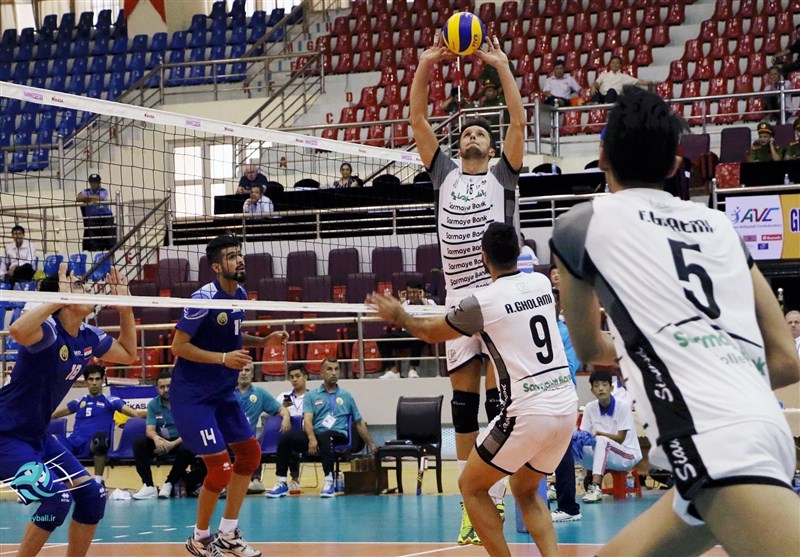 The Iranian club defeated al-Arabi of Qatar in straight sets (25–23, 25–17, 25–19) at the competition's semis.
Sarmayeh Bank will face Japan's Toyoda Gosei Trefuerza on Thursday in the final match.
Kazakhstan's Altay will meet Al-Arabi of Qatar in the third-placed match.
Sarmayeh Bank previously defeated Taichung Bank, Beijing BAIC Motor from China, Toyoda Gosei Trefuerza and Al-Bahri of Iraq in the tournament.
The competition is being held in Vietnam's Nam Dinh and Ninh Binh from June 28 to July 6.
At the previous edition in Nay Pyi Taw, Myanmar last year, Samayeh Bank Club handed Iran its 11th title following a hard-fought 3-1 win over Al Arabi of Qatar in the final clash. Japan's Toyoda Gosei Trefuerza finished in third place after edging past Shanghai Golden Age of China in an exhausting five-set thriller.