25 Vessels Damaged by Fire in Iran's Southern Port: Official (+Photos)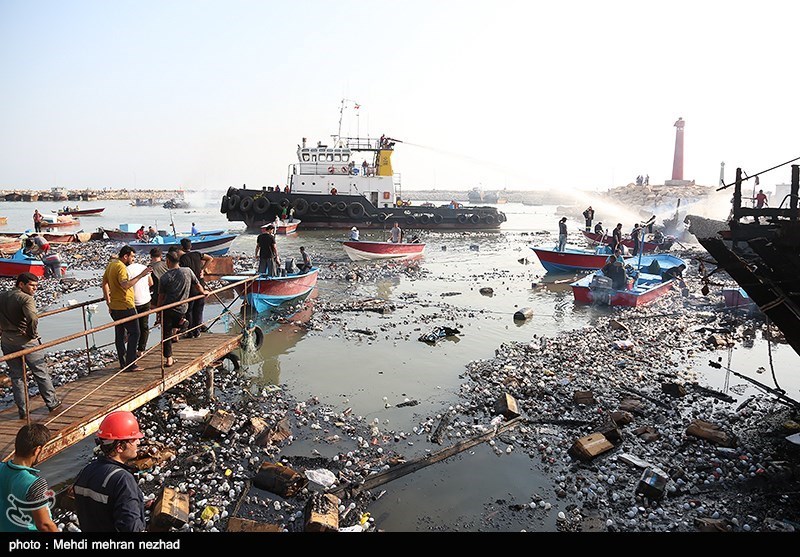 TEHRAN (Tasnim) – A total of 25 vessels were either lost or damaged after a blazing inferno engulfed a wharf in the southern port city of Bandar Kangan, the general manager of Bushehr Province Department of Ports and Maritime Organization said Saturday.
"The fire incident that engulfed Kangan Port had no casualties but 25 vessels, including 13 ferries and 12 recreational and fishing boats were burnt or sunk," Mohammad Mehdi Benchari told reporters on Saturday.
He added that a defect in the wharf's drain pump could be the cause behind the incident.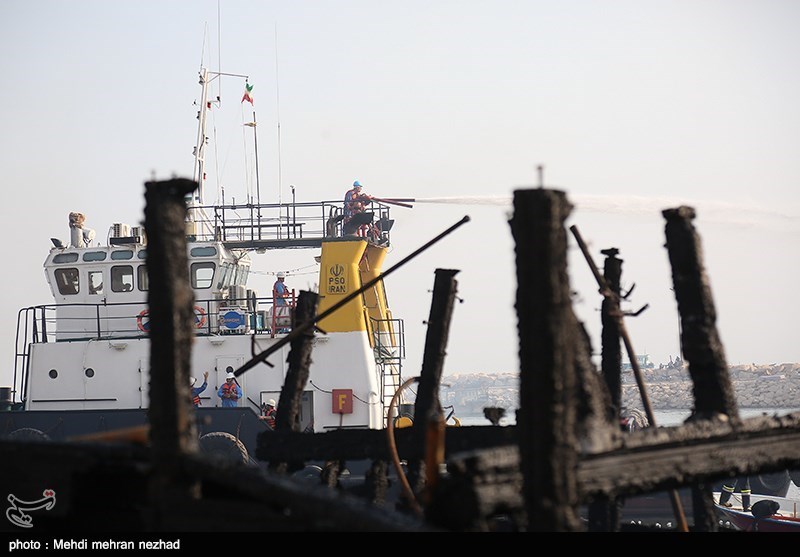 Benchari said ports in the southern city are equipped with ferries whose modern fire extinguishing system is used to contain fire during such incidents.
He added that two rescue vessels were quickly dispatched to the scene to help.
Late on Friday, the city governor, Abdul Nabi Yousefi, said the blaze had taken place at 13:45 local time on Friday.