Iran's Giti Pasand Routs Shenzhen Nanjing at AFC Futsal Club Championship
TEHRAN (Tasnim) – Sanaye Giti Pasand of Iran humiliated Shenzhen Nanjing at the AFC Futsal Club Championship Vietnam 2017 on Saturday.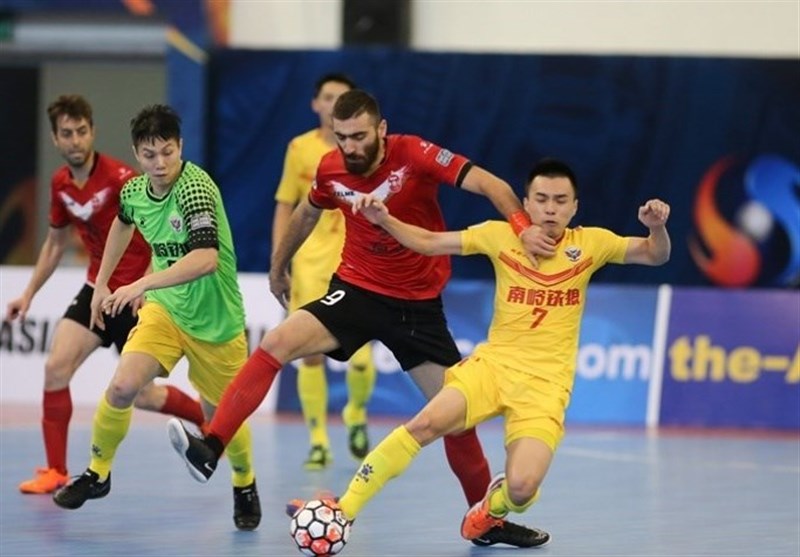 In the match held at the Phu Tho Indoor Stadium in Ho Chi Minh City, the Iranian representative beat its Chinese rival 7-0 in Group C.
Giti Pasand will face Shriker Osaka of Japan on Monday.
"I am happy with the score line but make no mistake, it was a hard game. Shenzhen knew they had nothing to lose and you could see that they played much better today than they did in their first game against the Japanese team. But my players were patient and I am pleased with our performance. Our passing, our off-the-ball movement, and our finishing were sharp and good," Giti Pasand coach Alireza Afzal said in the post-match news conference.
The 2017 AFC Futsal Club Championship is the 8th edition of the AFC Futsal Club Championship, the annual Asian futsal club championship organized by the Asian Football Confederation (AFC).
The tournament is being held in Ho Chi Minh City, Vietnam from July 20 to 30.