Iran's President to Keep Half of Cabinet Posts in Second Term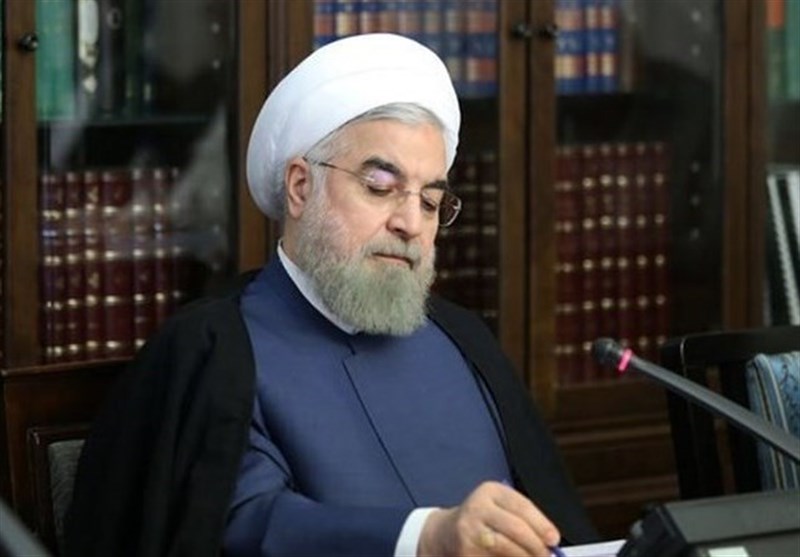 TEHRAN (Tasnim) – Iranian President Hassan Rouhani said on Saturday that he plans to keep 50 percent of the cabinet members in his second term in office, according to the spokesman for a parliamentary commission.
Speaking to the Tasnim News Agency, Mehrdad Baouj Lahouti pointed to a meeting between Rouhani and the parliamentarians in Tehran earlier on Saturday and said the president held the session to consult with the MPs about the make-up of cabinet.
In the meeting, Rouhani said that 50 percent of the cabinet in the 12th administration would be the same as in the previous administration, the lawmaker noted.
He further quoted Rouhani as saying that in his second term in office, the president would try to appoint more women to the cabinet posts.
Lahouti also said Rouhani has pledged to appoint cabinet ministers who are younger than those working in his first term.
Back in May, Rouhani won a second term in the presidential election by securing an absolute majority of the votes.
According to the public relations department of the parliament, President Rouhani will take the oath of office at an open session of the parliament in early August.
The swearing-in ceremony in Iran is usually held a couple of days after the endorsement of the new president's position by Leader of the Islamic Revolution Ayatollah Seyed Ali Khamenei.
Following the ceremony, President Rouhani will have two weeks to submit his new cabinet to the parliament for a vote of confidence.
The lawmakers will then assess the programs of the proposed ministerial picks for a week, before an open session for the vote of confidence.