US Has Violated JCPOA: Iranian Diplomat
TEHRAN (Tasnim) – An Iranian deputy foreign minister confirmed on Saturday that the US has violated the Joint Comprehensive Plan of Action (JCPOA), adding, though, that the breach of the nuclear deal has not still occurred in a fundamental manner.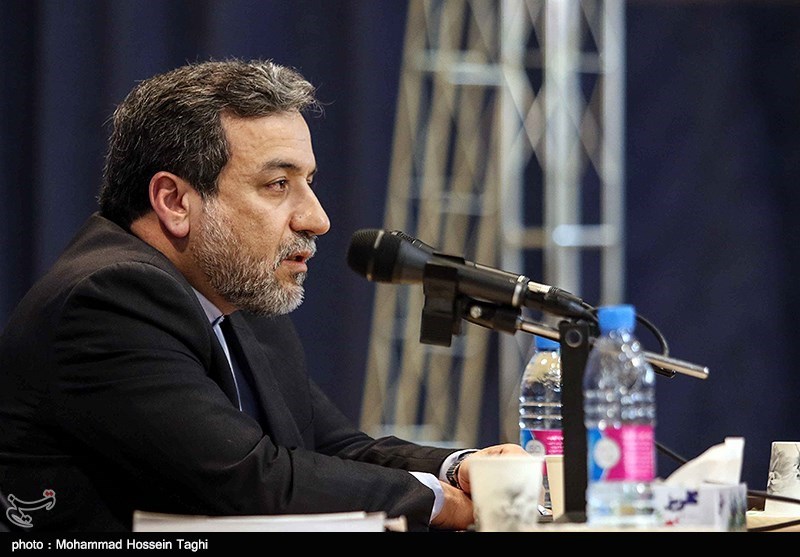 Speaking to ICANA on Saturday, Abbas Araqchi said the US government has violated articles 26, 28 and 29 of the JCPOA, the 2015 nuclear agreement between Iran and the Group 5+1 (Russia, China, the US, Britain, France and Germany).
"However, we are still away from a flagrant and fundamental violation of the JCPOA (by the US)," Araqchi stated.
He added that Iran would report the cases of breach of the deal to the monitoring delegation, referring to an Iranian team tasked with monitoring the implementation of the accord and taking the necessary actions.
As regards the draft version of a plan that the Parliament's National Security and Foreign Policy commission has devised in retaliation for a new set of anti-Iran sanctions recently passed by the US Congress, the diplomat said the Foreign Ministry totally agrees with the plan, calling for an appropriate response to the "hostile and vicious US moves" which undermine the JCPOA and deprive Iran of advantages of the deal.
His comments came after the US Senate voted overwhelmingly to impose new sanctions against Iran, Russia and North Korea on Thursday.
The Republican-controlled House of Representatives had passed the bill on Tuesday in a 419-3 vote.
Iran and the Group 5+1 reached the 159-page nuclear agreement in July 2015 and implemented it in January 2016.
Since the historic deal was signed in Vienna, the IAEA has repeatedly confirmed the Islamic Republic's compliance with its commitments under the JCPOA, but some other parties, especially the US, have failed to live up to their undertakings.