Iran to Drop One Place at FIFA Ranking
TEHRAN (Tasnim) – Iran will drop one place in the FIFA ranking which will be published on Aug. 10.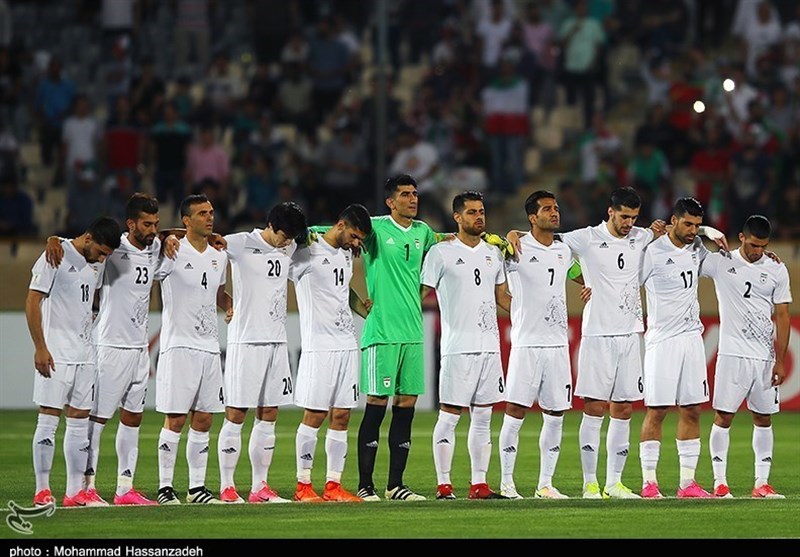 Team Melli will drop one place to 24th but remains the top-ranked Asian team, well ahead of Australia (44th) and South Korea (47th).
Brazil will return to the top of the ranking, while both Switzerland and Poland will continue their remarkable rise upwards.
Brazil briefly lost the No. 1 position earlier this month after Germany won the Confederations Cup. But the two nations will swap positions again when the new Ranking is published on Aug. 10 as Germany will lose points due to rolling historical results being devalued.
Argentina will remain in third but the big surprise sees Switzerland move up a place to fourth — the last time they were as high was in April 1994 — and Poland climb one to fifth to yet again set a best-ever ranking place.
Both Switzerland and Poland have benefitted from hugely successful World Cup qualifying campaigns, with the Swiss boasting a 100 percent record and the Poles dropping just two points from their six qualifiers.
What has also helped greatly is limiting the number of international friendlies, which only lower the average ranking score and not improve it, with both having played just one since June 2016.
Compare that to nations more used to being near the top end of the Ranking, with France having played five friendlies, Italy and Spain four, and Portugal and England three — every time they play a friendly it benefits Switzerland and Poland.