Hajj Pilgrims Urged to Denounce US, Israeli Crimes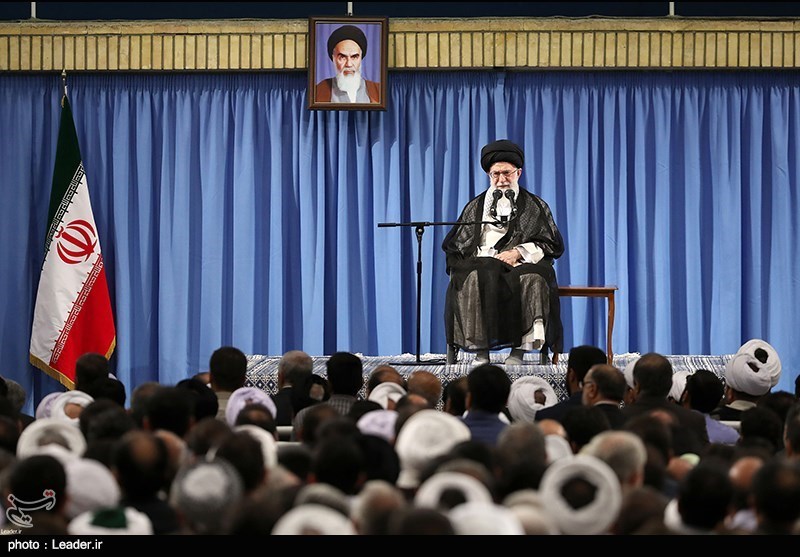 TEHRAN (Tasnim) – Leader of the Islamic Revolution Ayatollah Seyed Ali Khamenei said Hajj provides a perfect opportunity for Muslim nations to declare their stances on the Islamic world's major issues and to condemn the Israeli crimes in Quds or the US evil conducts and support for terrorism.
The Hajj pilgrimage provides an opportunity to manifest the stances agreed upon by the Islamic Ummah (community), Ayatollah Khamenei said on Sunday, addressing a group of Iranian Hajj officials in Tehran.
"One of these subjects is the issue of al-Aqsa Mosque and Quds, which has attracted attention more than before these days due to the usurping and fake Zionist regime's rudeness, audacity and viciousness," the Leader stressed, saying the Islamic Ummah is deeply concerned about al-Aqsa Mosque.
The issue of Palestine is of paramount importance in the Islamic world and should never be neglected, Ayatollah Khamenei underscored, saying Hajj pilgrimage is an ideal opportunity for the announcement of the Muslim world's viewpoint on Palestine.
Another other major subject that Muslim nations should take a stance on during Hajj is the US interference and hostile ploys in Islamic countries and the Middle East and its role in the creation of Takfiri terrorist groups.
"More evil and vicious than all terrorist currents is the US regime itself," the Leader stated.
Ayatollah Khamenei further described Hajj as a "manifestation of the Islamic Ummah's grandeur, unity, solidarity and might", calling on Muslim nations to boost unity and avoid any moves that could contribute to the plots aimed at fomenting discord and feud among Muslims.
As regards the presence of Iranian pilgrims in this year's Hajj after a hiatus in the wake of deaths of hundreds of Iranians in Mina in September 2015, the Leader emphasized that Saudi Arabia is responsible for ensuring the security of all pilgrims and should treat them with dignity.
The deep scar that the Mina tragedy left on the Iranian nation would never be forgotten, Ayatollah Khamenei said, adding, "Thus, the safety of Hajj pilgrims is very important and must be preserved."
In 2016, more than 1.8 million pilgrims attended Hajj, but Iranians stayed at home after tensions between Riyadh and Tehran boiled over following a deadly crush of people during the 2015 pilgrimage.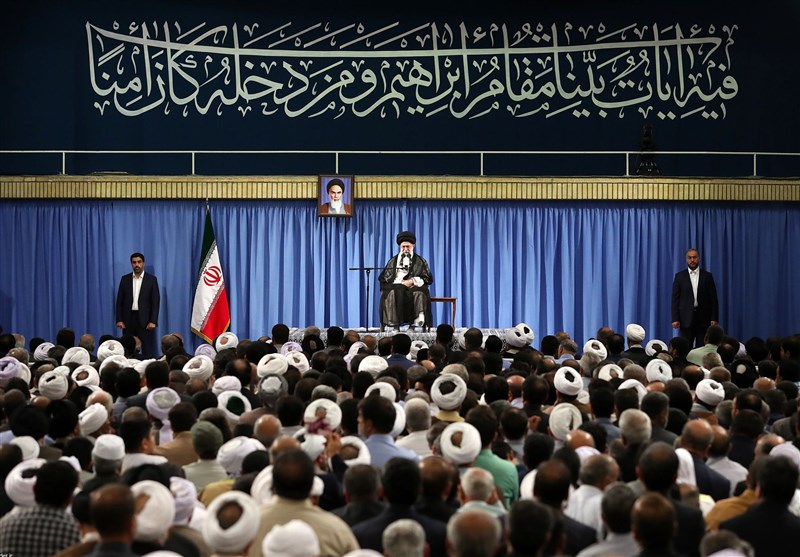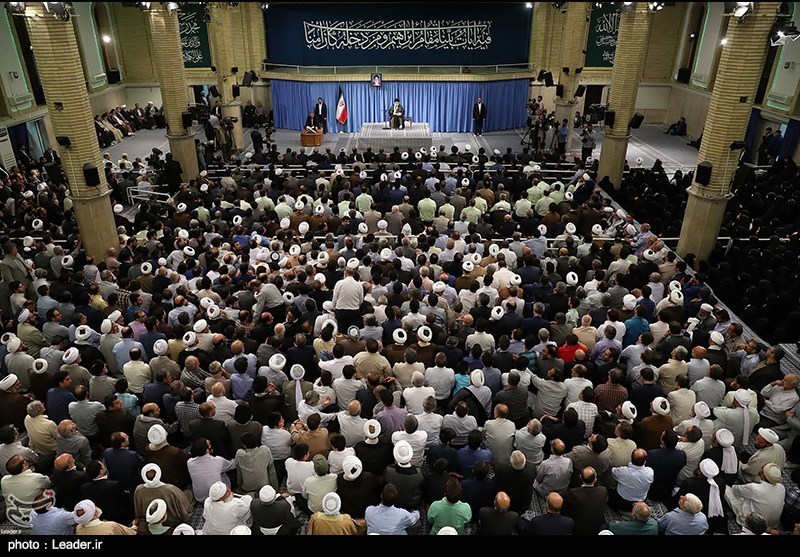 On September 24, 2015, thousands of people lost their lives in the deadly crush after Saudi authorities blocked a road in Mina during a ritual, forcing large crowds of pilgrims to collide.
The crush was the deadliest incident in the history of the pilgrimage. According to an Associated Press count based on official statements from the 36 countries that lost citizens in the disaster, more than 2,400 pilgrims were killed in the incident.
Saudi Arabia claims nearly 770 people were killed, but officials at Iran's Hajj and Pilgrimage Organization say about 4,700 people, including over 460 Iranian pilgrims, lost their lives.