Iran Raising US Breaches of JCPOA in Int'l Circles: Zarif
TEHRAN (Tasnim) – Iranian Foreign Minister Mohammad Javad Zarif slammed recent US sanctions against Iran and said Tehran is raising issue of Washington's breaches of the 2015 nuclear deal, known as the Joint Comprehensive Plan of Action (JCPOA), to international circles.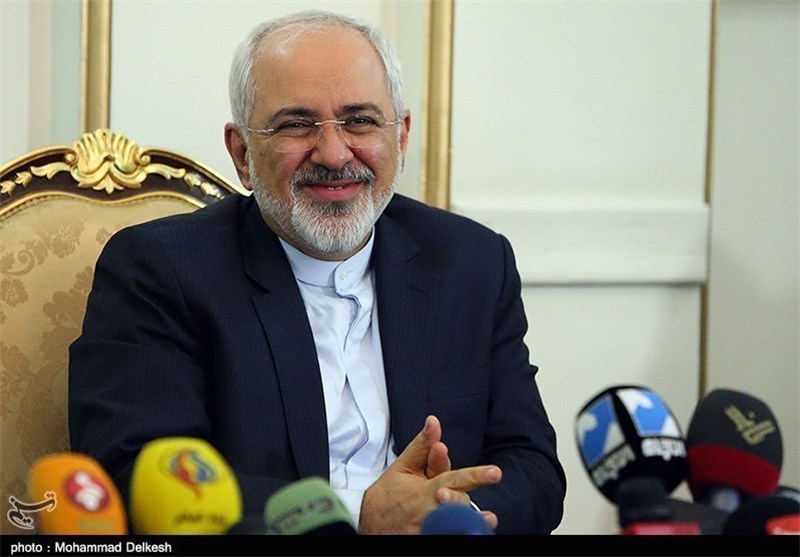 Speaking to reporters upon his arrival in the Turkish city of Istanbul on Tuesday, Zarif said that the US moves to renege on the deal and its hostilities toward Iran were discussed in a recent meeting of the JCPOA joint commission, an international group tasked with monitoring commitments to the nuclear deal between Tehran and six world powers.
He said the Islamic Republic, on the one hand, is taking legal measures against US breaches of the JCPOA and, on the other hand, is pursuing the issue in international circles, including the JCPOA joint commission.
Accordingly, the Iranian Foreign Ministry and the Atomic Energy Organization of Iran (AEOI) have started to take measures to counteract US hostilities, Zarif noted.
His comments came after the US Senate voted overwhelmingly to impose new sanctions against Iran, Russia, and North Korea on Thursday.
The Republican-controlled House of Representatives had passed the bill last Tuesday in a 419-3 vote.
Iran and the Group 5+1 (Russia, China, US, Britain, France, and Germany) reached the 159-page nuclear agreement in July 2015 and implemented it in January 2016.
Since the historic deal was signed in Vienna, the International Atomic Energy Agency (IAEA) has repeatedly confirmed the Islamic Republic's compliance with its commitments under the JCPOA, but some other parties, especially the US, have failed to live up to their undertakings.