Iran Voices Support for Democratic Processes in Venezuela
TEHRAN (Tasnim) – The Iranian Foreign Ministry on Wednesday underlined that Tehran supports democratic processes in Venezuela and opposes foreign meddling in the internal affairs of the South American state.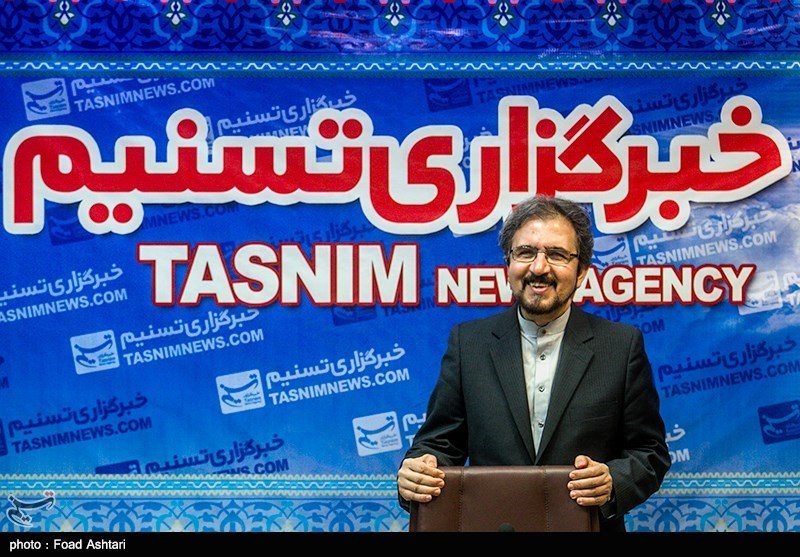 "The Islamic Republic of Iran supports the democratic processes originated from the Venezuelan nation's will aimed at resolving the country's issues in a peaceful and legal way," Bahram Qassemi said in a Wednesday statement on the recent developments in Venezuela.
"Iran hopes that the recent election held in the country would lead to the restoration of peace and stability and prepare the grounds for national dialogue and reconciliation in Venezuela," he added.
The Iranian spokesman also voiced Iran's opposition to any foreign interference in Venezuela's internal affairs, and underlined the necessity of respecting other countries' sovereignty and independence within the framework of international law.
Qassemi rejected the US administration's unilateral sanctions against Venezuela, and said, "As proven in similar cases in the world, we deeply believe that any use of sanctions as an instrument for exerting pressure on independent countries and nations in a bid to weaken and create a gap in their resolve is a pointless and inefficient move."
The remarks came as the US government slapped sanctions on Venezuelan President Maduro on Monday, the Trump's administration's toughest move so far against his government in response to Sunday's election of a legislative superbody.
Under the sanctions, all of Maduro's assets subject to US jurisdiction were frozen, and Americans are barred from doing business with him, the US Treasury Department's Office of Foreign Assets Control said.