Iran to Show 'Intelligent' Response to Trump's Signing of Sanctions: Deputy FM
TEHRAN (Tasnim) – Iranian Deputy Foreign Minister for Legal and International Affairs Abbas Araqchi said Tehran will deliver an "intelligent" response to a congressional sanctions bill signed into law by US President Donald Trump.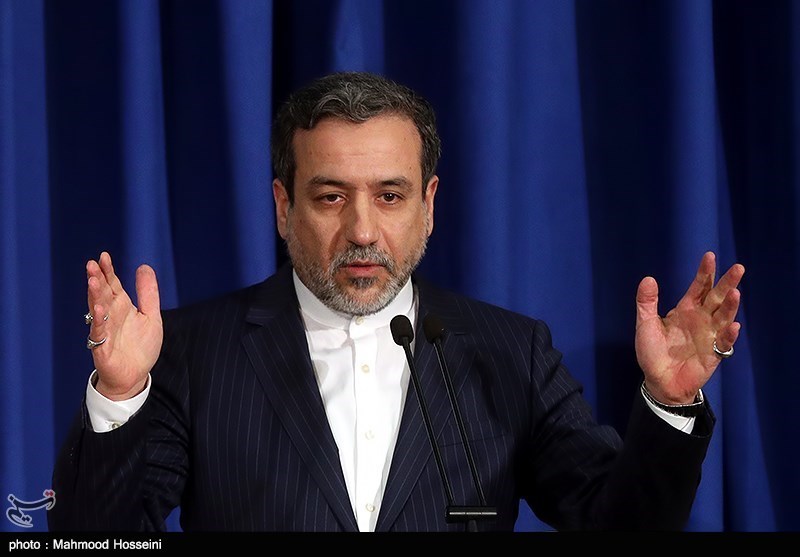 "The US main goal for imposing the sanctions against Iran is to destroy the JCPOA (a nuclear deal between Iran and world powers) and we will react very intelligently to such measures," Araqchi said on Wednesday after Trump signed into law the legislation that levies new sanctions against Iran, Russia and North Korea.
The Republican-controlled House of Representatives had passed the bill last Tuesday in a 419-3 vote.
He added that the signing of the sanctions had been predictable, noting that it demonstrated that Washington believes the nuclear agreement has empowered Iran in the region.
"Based on this perspective, the general belief in Washington is that this situation must be reversed and Iran must be put under pressure," the senior Iranian official said.
Iran and the Group 5+1 (Russia, China, the US, Britain, France and Germany) reached the 159-page nuclear agreement, known as the Joint Comprehensive Plan of Action, in July 2015 and implemented it in January 2016.
Araqchi also said that in a committee chaired by Iranian President Hassan Rouhani several decisions were made over reactions to Washington's provocative measures, which will be duly handed over to Iran's Foreign Ministry and the International Atomic Energy Agency.
"On Monday, the committee for monitoring the implementation of the JCPOA had a meeting in which all aspects of the new measures were discussed and very intelligent responses were designed," he went on to say.
Since the historic deal was signed in Vienna, the International Atomic Energy Agency (IAEA) has repeatedly confirmed the Islamic Republic's compliance with its commitments under the JCPOA, but some other parties, especially the US, have failed to live up to their undertakings.