Iran Resolved to Help Promote Security, Public Welfare in Afghanistan: Rouhani
TEHRAN (Tasnim) – Iranian President Hassan Rouhani reiterated Tehran's policy to deepen relations with Kabul and said the Islamic Republic will never hesitate to help boost security and public welfare in neighboring Afghanistan.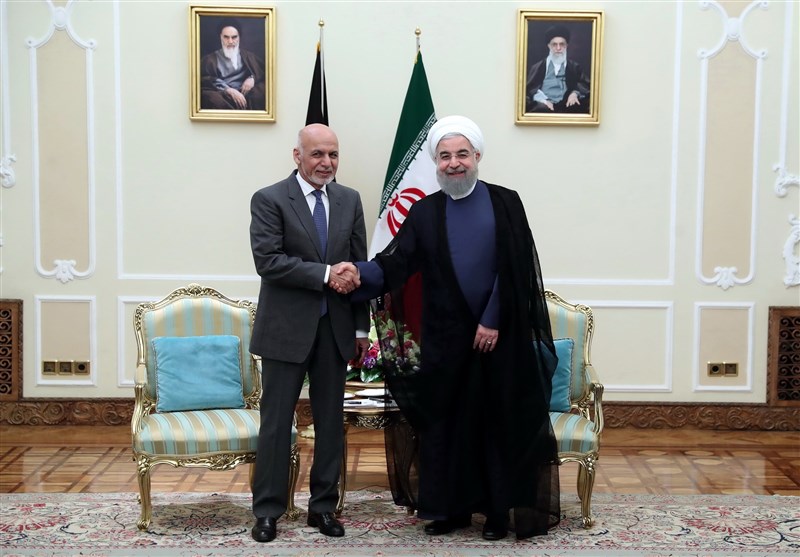 Speaking at a meeting with Afghan President Ashraf Ghani in Tehran on Saturday, President Rouhani pointed to the sufferings of the Afghan people and said they have been facing insecurity and instability for at least 40 years.
In the difficult days of Afghanistan's history, Iran has always sided with the brave and strong people of the country and will do the same in the future, he added.
Rouhani also pointed to regional issues and said the interference of some foreign countries in the region is one of the serious problems.
He further denounced terrorism as the common threat to all countries in the region and the world and stressed the need to boost Tehran-Kabul cooperation in the fight against the phehomenon.
Ghani, for his part, described security and stability as Afghanistan's serious need and expressed his gratitude to the Islamic Republic for its continued support for the Afghan people and government.
Ghani is among the high-ranking officials that have arrived in Tehran from about 85 countries and international organization to attend the swearing-in ceremony for President Rouhani held at the Iranian parliament on Saturday.