Commander: Iran Keeping Wary Eye on All Moves in Region
TEHRAN (Tasnim) – Lieutenant Commander of the Iranian Army Brigadier General Ahmad Reza Pourdastan assured the nation that a close watch is kept on all moves by foreign forces in the region, warning the enemies that any hostile action will draw Iran's crushing response.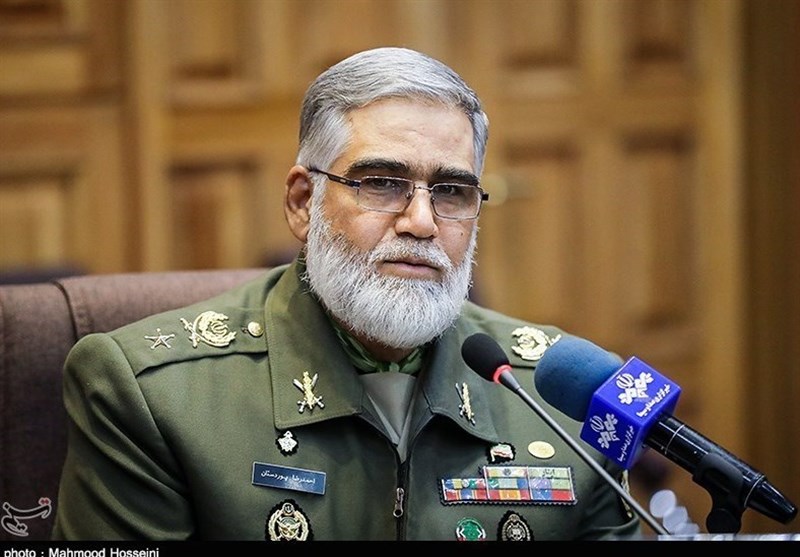 The Iranian Armed Forces are monitoring all moves along and beyond the country's borders, and maintain full intelligence dominance over foreign aerial and naval operations across the region, the senior commander said at a cultural ceremony on Monday.
Under no circumstance will the Iranian Armed Forces be caught unawares, he underscored, adding that any measure by the enemies will receive a harsh and crushing response from Iran.
Leader of the Islamic Revolution Ayatollah Seyed Ali Khamenei has on several occasions cautioned the adversaries that Iran's response to any assault will not be confined to defense alone, but aggressors will face a crushing response.
In May 2015, Imam Khamenei made it clear that the Iranian nation will not let any possible act of aggression against the country go unanswered.
"The era of hit and run has ended" and the Iranian nation will chase aggressors, the Leader said at the time.