No Way for Foreigners to Inspect Iran's Military Sites: IRGC General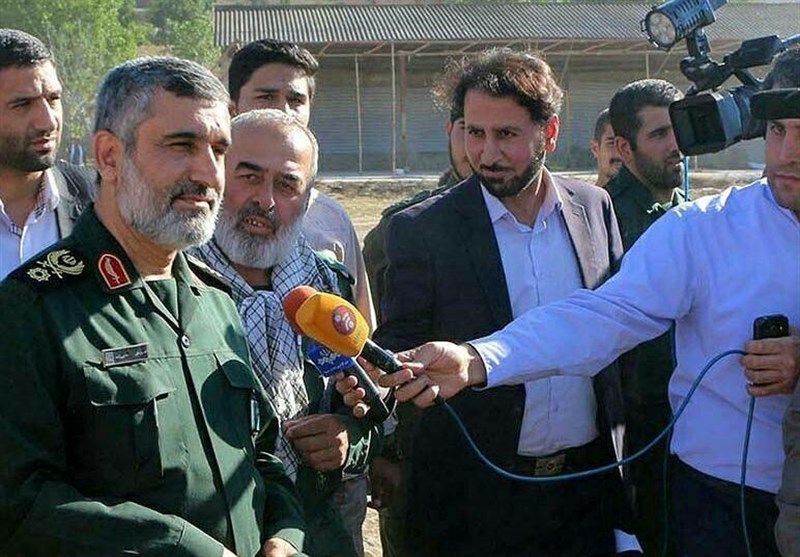 TEHRAN (Tasnim) – Foreign countries will never be allowed to inspect Iran's military centers, Commander of the Islamic Revolution Guards Corps Aerospace Force Brigadier General Amir Ali Hajizadeh said Monday.
Asked by reporters about recent media reports that the US administration is pushing for inspection of Iranian military sites, General Hajizadeh said, "The answer is clear: we will not give them such a permission."
His comments came after AP quoted senior US officials as saying in late July that the Trump administration is pushing for inspections of Iranian military sites in a bid to test the strength of the Joint Comprehensive Plan of Action (JCPOA), a nuclear agreement between Iran and the Group 5+1 (Russia, China, the US, Britain, France and Germany).
Elsewhere in his comments, the top commander said the IRGC, the top military force in the region, supports the Iranian administration to help it confront the United States' excessive demands.
He also warned that the US is seeking to "disarm" Iran with different tactics such as imposing sanctions, mounting pressure and waging psychological warfare.