Daesh Militants Suffer Major Losses across Syria
TEHRAN (Tasnim) – Syrian warplanes continued to bomb the positions of Daesh (ISIL or ISIS) terrorists in the northern city of Raqqah, inflicting major losses on them.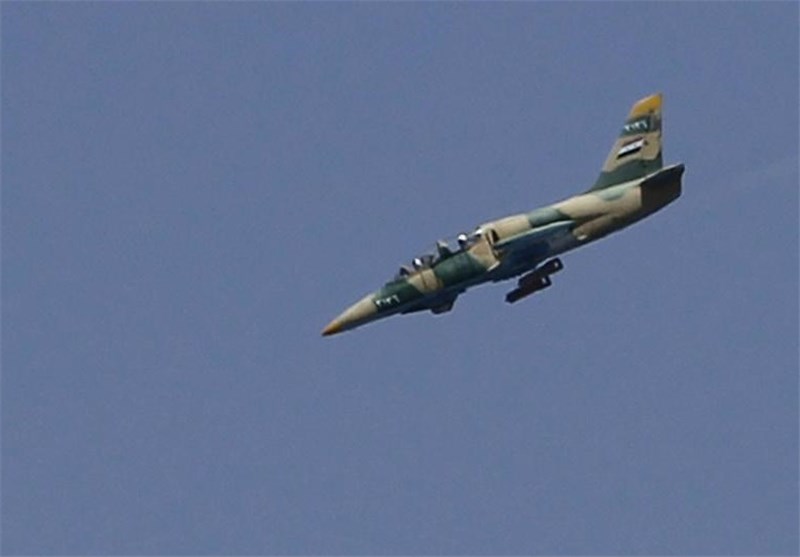 On Monday, Syrian jets launched strikes against Daesh targets in the areas of al-Bawlieh, Ma'adan, al-Khmaisieh, al-Jaber, and al-Numaisa in the south of Raqqah, SANA news agency reported.
Separately, the gathering centers of the terror group were heavily pounded in Salamiyeh district, located on eastern edges of the central province of Hama.
The Syrian Air Force also carried out airstrikes against gatherings and fortifications of the Daesh terrorists in al-Khashabiyieh, al-Fasda, Abu Hubailat, Jana al-Albawi, al-Dukailieh al-Shamalyia, and Salba in Hama.
Also, the Syrian military aircraft hit the positions of the ISIL terrorists in the areas of Sariet Jneid, al-Jafra, Maqaber, and Alloush in the eastern province of Deir ez-Zor, destroying their vehicles and killing scores of them.
In addition, Syrian troops made gains in their fight against the Takfiri group in the central province of Homs and recaptured Manoukh town in the eastern countryside of the province.
Syria has been gripped by civil war since March 2011 with various terrorist groups, including Daesh (also known as ISIS or ISIL), currently controlling parts of it.
According to a report by the Syrian Center for Policy Research, the conflict has claimed the lives of over 470,000 people, injured 1.9 million others, and displaced nearly half of the country's pre-war population of about 23 million within or beyond its borders.