Iran Downs India in FIBA Asia Cup Opener
TEHRAN (Tasnim) – Iran defeated India 101-54 in the 2017 FIBA Asia Cup opener on Wednesday.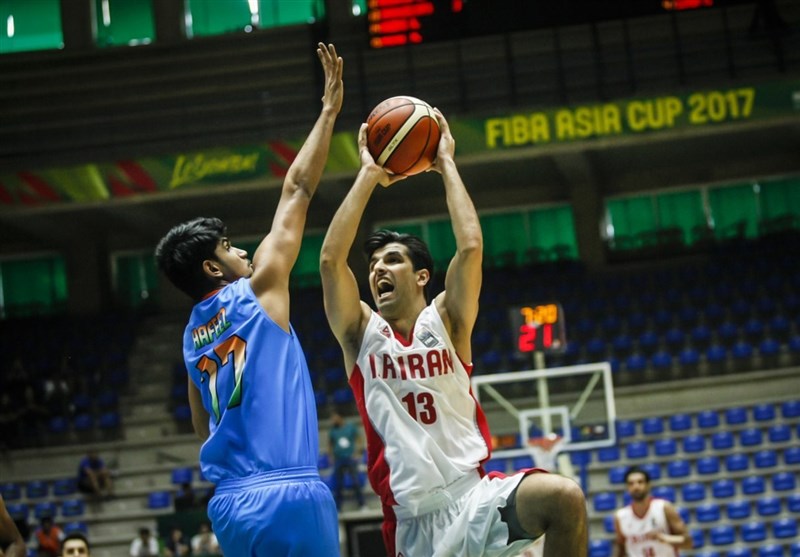 In the match, held in Beirut's Nouhad Nawfal Stadium, Hamed Haddadi top scored for Iran with 20 points and Amjyot Singh Gill scored 10 points for the Indian team.
Iran will face Syria in Group A on Friday.
The 2017 FIBA Asia Cup (formerly known as the FIBA Asia Championship) is the 29th continental basketball championship in Asia.
The tournament, organized by FIBA Asia, is taking place at the Nouhad Nawfal Stadium in Beirut, Lebanon.
The competition will determine the composition of the joint FIBA Asia and FIBA Oceania qualifiers for the 2019 FIBA World Cup.
The top five teams in the 2016 FIBA Asia Challenge will earn an extra berth in the 2017 FIBA Asia Cup for their respective sub-zones.
All 16 teams who qualify for the tournament also qualify for the first round of the 2019 FIBA Basketball World Cup qualification for FIBA Asia and FIBA Oceania.