Yemeni Forces Fire Homegrown Missile at Saudi Mercenaries in Hajjah
TEHRAN (Tasnim) – Yemen's army and Popular Committees on Wednesday targeted a gathering of Saudi troops and mercenaries in Hajjah governorate north of Middi border region with homegrown ballistic missile dubbed "Zelzal-1".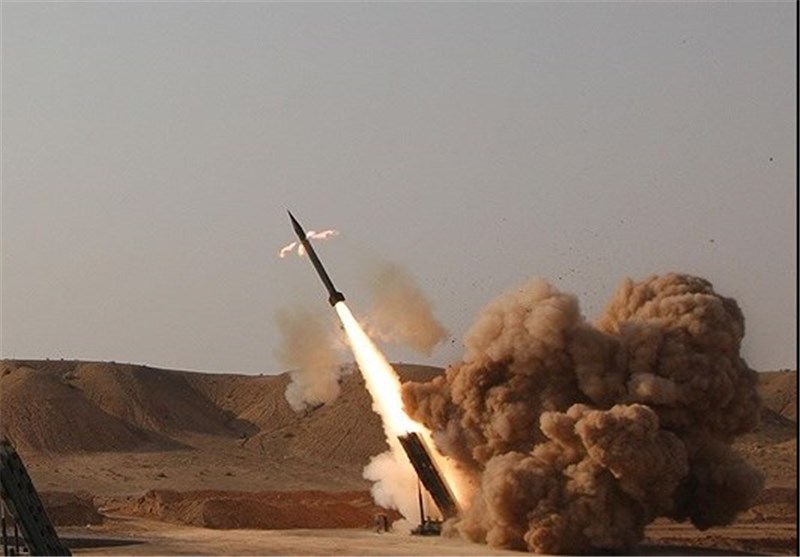 According to Al-Ahed news website, the missile targeted the Saudi mercenaries in Middi and Haraz districts in the Hajjah governorate.
In another development, the Yemeni forces attacked the enemy positions in Yakhtal village, 10 kilometers north of Al-Mokha, which resulted in the deaths and injury of several Saudi militants.
The artillery units of Yemen's army also pounded the gathering of the mercenaries in Al-Salu district in Taiz governorate, Al-Athir, Najran as well as al-Khashba Mountain in Najran.
They suffered great losses and many of them died and were injured as a result.
The Yemeni attacks came in retaliation of Saudi-led coalition airstrikes against innocent Yemeni civilians
Since March 25, 2015, Saudi Arabia and some of its Arab allies have been carrying out airstrikes against the Houthi Ansarullah movement in an attempt to restore power to the country's fugitive former president.
According to Yemen's Legal Center of Rights and Development, the Saudi campaign has claimed the lives of over 12,000 Yemenis and left more than 20,000 others wounded.