Iran's Deputy FM: Violation of JCPOA to Cost Violators Dearly
TEHRAN (Tasnim) – Iran's Deputy Foreign Minister for Legal and International Affairs Abbas Araqchi warned that if any party to the 2015 nuclear deal between Tehran and world powers violated the deal, it would then have to pay a "high price" for it.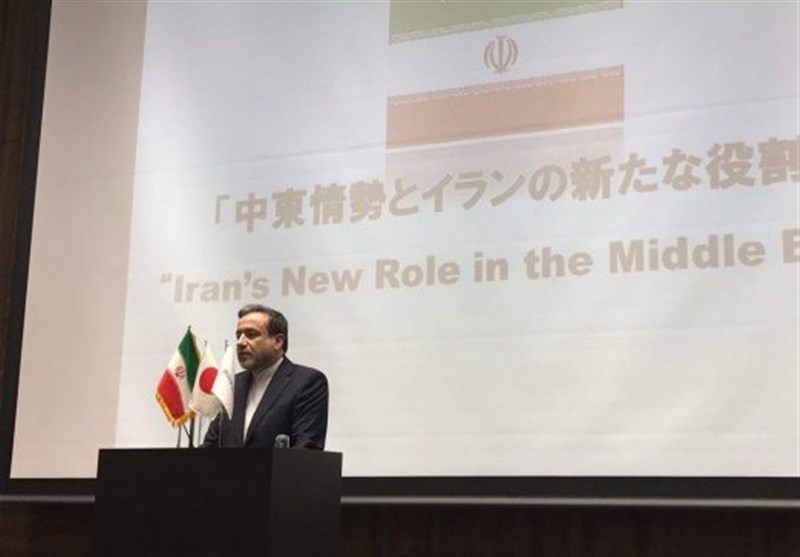 "The JCPOA has a strong position at the international level," Araqchi noted on Friday, addressing Japanese experts and researchers during a meeting at the Sasakawa Peace Foundation in Tokyo.
Adding that the international deal has been endorsed not only by the UN Security Council 2231 resolution but also by the European Union as well as the International community, the Iranian official warned the US and other parties of a "high price" that they should pay in case of walking out of the deal.
"Iran is ready for any potential move (by the US and other parties)".
Iran and the Group 5+1 (Russia, China, the US, Britain, France and Germany) reached the 159-page nuclear agreement in July 2015 and implemented it in January 2016.
Elsewhere in his remarks, Araqchi referred to Iran's recent launch of a satellite-carrier and said the country's missile program is merely "defensive" and "deterrent" in nature.
A recent bill that the US Congress has passed to impose new sanctions on Tehran has sparked off controversy and has raised speculations about the US violation of the JCPOA, the nuclear deal between Iran and the Group 5+1 (Russia, China, the US, Britain, France and Germany).
Many experts have slammed the US Congress' move as a breach of both the text and the spirit of the JCPOA.