Syria Army in Full Control of Eastern Countryside of Homs
DAMASCUS (Tasnim) – Syrian forces have completely cleansed the outskirts of Homs of remnants of Daesh (ISIL or ISIS) elements, retaking the eastern countryside in the central province.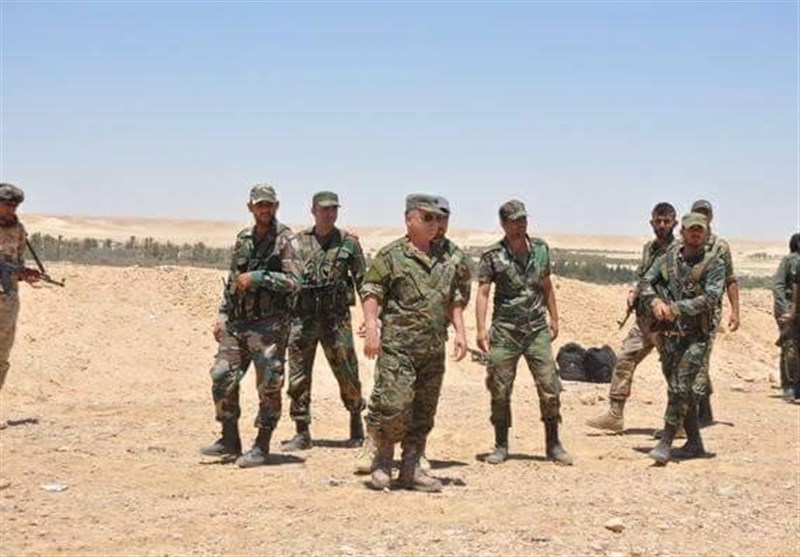 According to Tasnim dispatches, Syrian troops and their allies on Friday stepped up their attack on Daesh terrorists in Homs, managing to retake the control of the eastern countryside of the province after claiming the lives of dozens of militants.
Following the recapture, the army troops are now only 80 kilometers away from the eastern province of Deir ez-Zor, gearing up to launch a major offensive against the Takfir group there.
Daesh controls most of Deir ez-Zor province and has laid siege since March last year to the remaining government-held areas in the city of the same name, which is close to Syria's eastern border with Iraq.
Deir ez-Zor province links Daesh's de facto capital in the Syrian city of Raqqah with territory controlled by the militant group in neighboring Iraq.
Syria has been gripped by civil war since March 2011 with various terrorist groups, including Daesh, currently controlling parts of it.
According to a report by the Syrian Center for Policy Research, the conflict has claimed the lives of over 470,000 people, injured 1.9 million others, and displaced nearly half of the country's pre-war population of about 23 million within or beyond its borders.