Hamas Willing to Deepen Ties with Iran: Official
TEHRAN (Tasnim) – The head of the Hamas international relations department highlighted Iran's massive supports for the Palestinian nation and said Hamas is willing to boost relations with the country.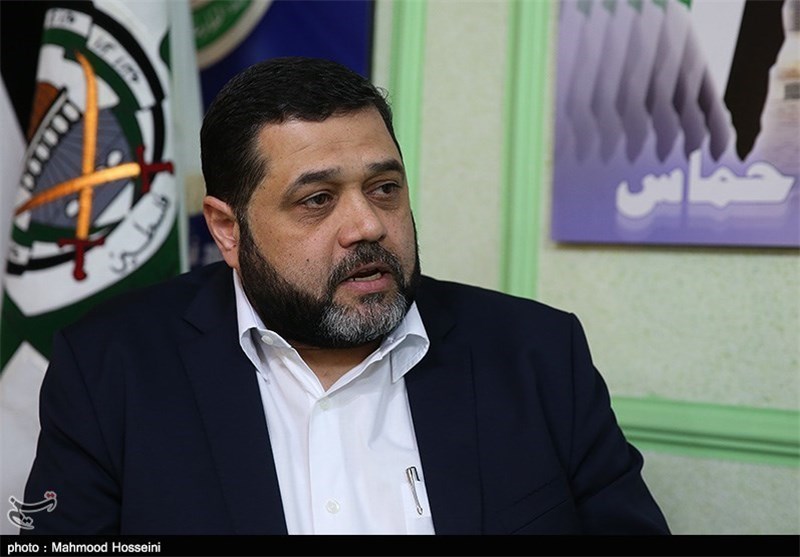 Speaking to an Arabic-language Palestinian newspaper, Osama Hamdan said Hamas is willing to promote relations with all countries in line with the interests of the Palestinian people.
He further praised the growing ties between the Islamic Republic and Hamas and said the relationship dates back to 25 years ago.
Iran's supports for anti-Israeli resistance groups and Palestinians is completely clear and evident, the Hamas official noted.
Accompanied by a high-ranking delegation from Hamas, Hamdan recently paid a visit to Iran to take part in the swearing-in ceremony for Iranian President Hassan Rouhani held in Tehran on Saturday.
The Hamas delegation included members of the group's political bureau, namely Ezzat al-Resheq, Saleh Arouri, and Zaher Jabarin, and Osama Hamdan.
Speaking at a meeting with the Hamas delegation in Tehran on Monday, Iranian Foreign Minister Mohammad Javad Zarif underlined that Iran is resolved to continue backing the Palestinian cause and the anti-Israeli resistance.
"The Islamic Republic of Iran's policy on Palestine is principled and unchanging," the Iranian top diplomat said.