Refugees Victim of German Internal Politics, Fearing Expulsion (+Video)
BERLIN (Tasnim) – Refugee who were welcomed by 'Mama Merkel' in 2015 are now living under shadow of expulsion and are becoming victim of Germany internal politics ahead of federal elections to be held on 24 September 2017.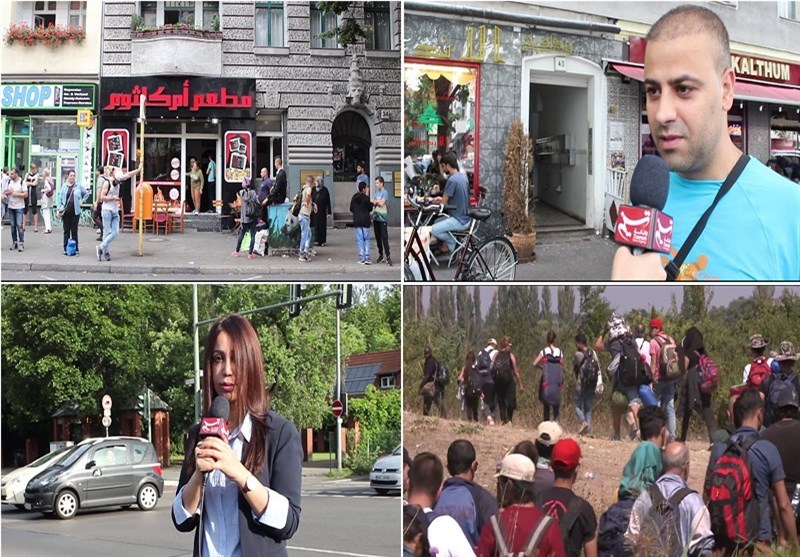 The Christian Democratic Union/Christian Social Union (CDU/CSU), led by Angela Merkel, has maintained a double-digit lead over the Social Democratic Party (SPD) in opinion polling since the 2013 election, aside from a period in early 2017 following the selection of Martin Schulz as SPD leader.
According to the UK-based Express newspaper, Chancellor said authorities would significantly step up the rate of forced returns as she battles to arrest an alarming slump in her popularity which has fueled a surge in support for the far-right.
Mrs Merkel, whose decision to roll out the red carpet to migrants from across Africa and the Middle East spectacularly backfired, has taken an increasingly tough tone on immigration in recent months, the report said.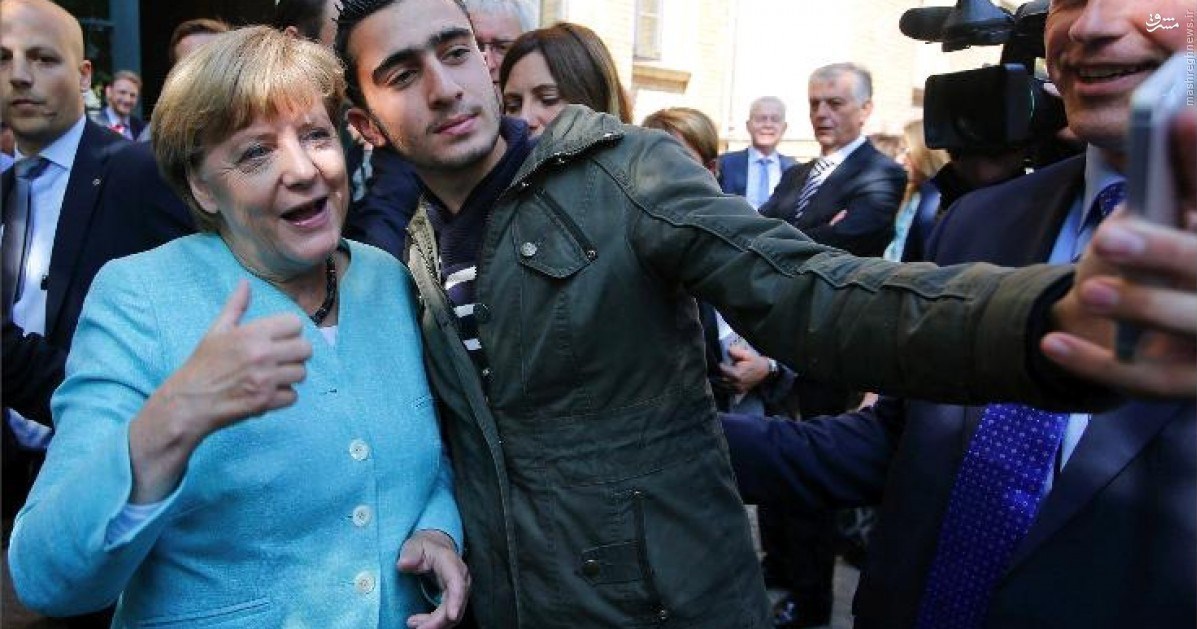 Furthermore, Horst Seehofer who also leads the CSU, the Bavarian sister party to Merkel's CDU, told Focus magazine it was "almost impossible to send back migrants once they are in the country."
Meantime, There's a bulk of lawsuits in courts challenging deportations. In most cases, [refugees have] no ID documents, without which the home countries refused to take them back.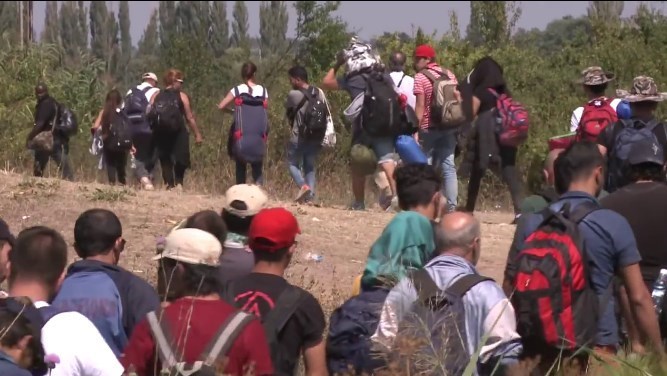 In a new move that has worried the Arab refugees in Germany, Federal Minister of Economic Cooperation and Development Gerd Müller has declared that the government plans to expel over 200,000 asylum seekers residing in the country. The issue has increased concern among refugees as they consider the decision as an unjust decision against refugees who have left their homeland because terrorism has ruined it.
Tasnim correspondent in Berlin has interviewed a number of refugees residing in Germany on the issue of expulsion.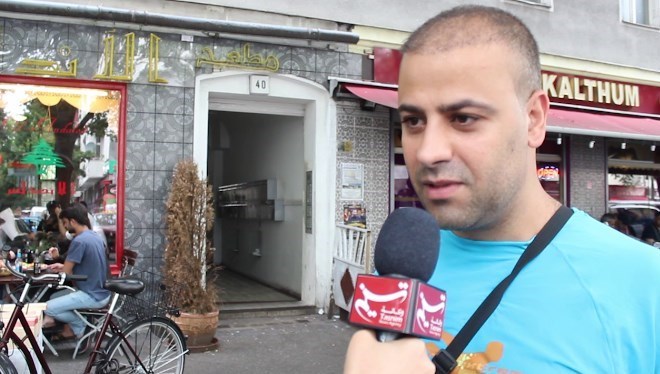 "Of course, the decision to expel refugees is an unjust and oppressive decision. Germany is the only European country and among a few number of countries in the world that has accepted the largest number of asylum seekers. The refugees left their homeland in search of better livelihood. They came to this country to improve their livelihood and find job opportunities. I believe that it is not fair to expel a refugee that has reached Europe after enduring several problems, passed two years of learning the German language and become accustomed to the situation in this country," one of the refugees told Tasnim.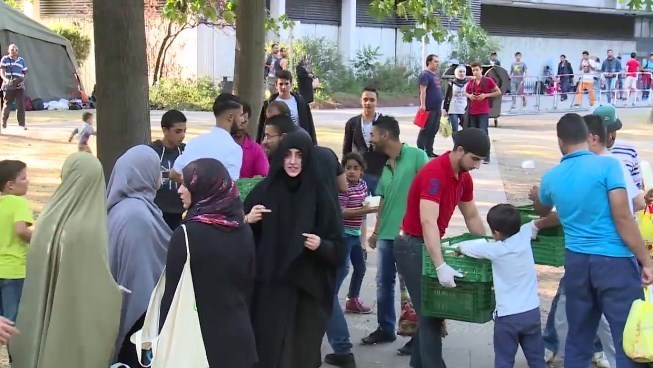 Saudi Arabia that has not provided a significant assistance to the war-hit regions and to areas affected by war on terrorism; even, on the international political scenes, it has not offered any proposal for countering the difficult situation in the crisis-hit regions. Saudi Arabia itself has made a decision to halt immigrants' activities in 30 businesses. This decision has caused new crisis for the immigrant-hosting European countries. The problem is more prominent in Germany since a new wave of refugees are planning to seek asylum in this country.
"We were living in Saudi Arabia. My family, sisters, brothers and all my relatives were living there. But we were shocked by the Saudi decision that prohibits work of foreign nationals residing in the country and we had to abandon the country and depart for Europe. It is for three months that I am living in Germany as an asylum seeker. Yet a bigger problem awaited us here and it was the government's decision for annulling the refugee status. Now where should we go? There left no places to go and all the doors are closed to us," another immigrant told Tasnim.
Serval protesting rallies and sit-ins were held by a number of Arab asylum seekers in a bid to demand the German government to permit their loved ones to join them. This is an issue that the German government is not ready to accept it now.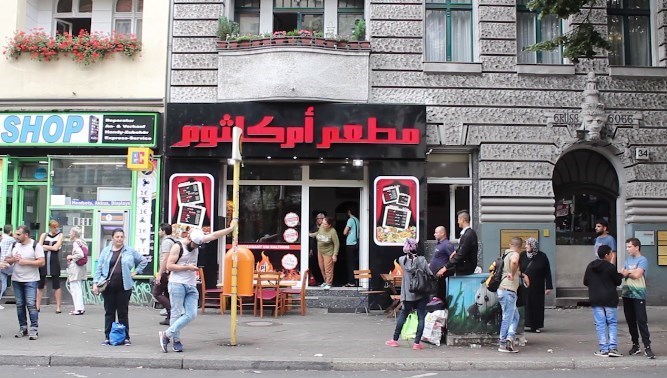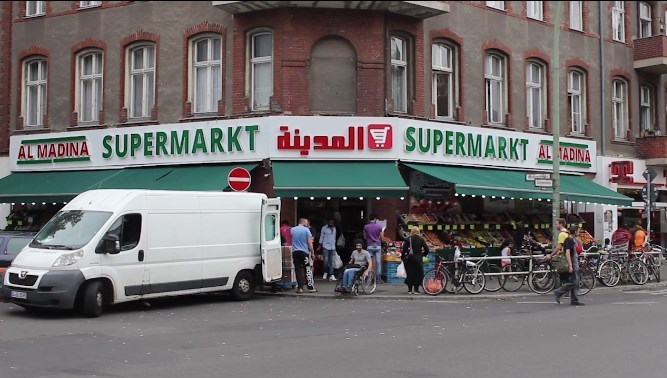 The shadow of expulsion, in Germany, follows the asylum seekers and in addition to it, there are several challenges and many difficulties.