Iran's Larijani Says Anti-US Law First Step to Counteract Washington' Measures
TEHRAN (Tasnim) – Iranian Parliament Speaker Ali Larijani said the parliament's vote today to approve a motion to counter US terrorist and adventurous measures in the Middle East was just the first step, adding that if Washington proceeds with its anti-Tehran policies, the law will take effect.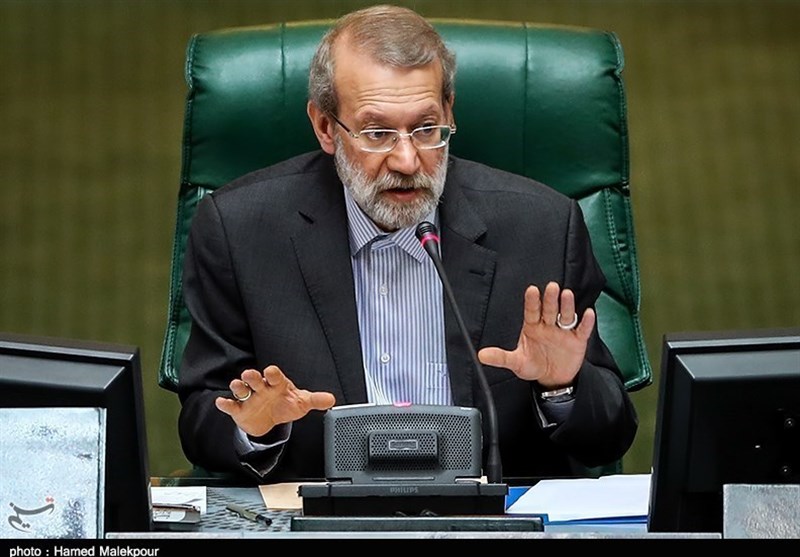 Speaking at an open session of the parliament on Sunday, Larijani hailed efforts made by the lawmakers, particularly those who drafted the legislation, and expressed his gratitude to the parliamentarians who participated in the voting.
He further said American officials should be aware that the legislation was just the first step against anti-Iran measures.
The parliament has approved 16 measures that Tehran will take to counteract Washington's hostile acts against the Islamic Republic, Larijani said.
He went on to say that according to the law, the Iranian administration is obliged to monitor the US government's anti-Iran measures and counteract them accordingly.
The general outlines of the motion were passed with 240 votes in favor and one abstention during an open parliamentary session on Sunday morning.
No one voted against the motion.
Later, the lawmakers approved the bill with 228 votes in favor, one opposition and two abstention votes.
The 27-article draft was endorsed after it was brought forward in Parliament by the National Security and Foreign Policy Commission in July.
The move came after the US House of Representatives and then the Senate passed a sweeping package of bills on sanctions against Iran, Russia, and North Korea.
The US legislation would impose mandatory penalties on people involved in Iran's ballistic missile program and anyone who does business with them.