Iran Navy to Dispatch Forces to West Atlantic: Commander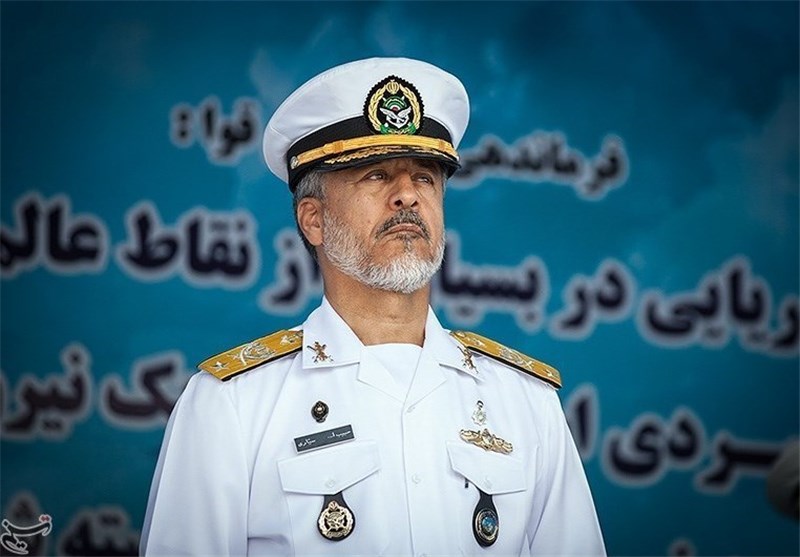 TEHRAN (Tasnim) – Iranian Navy Commander Rear Admiral Habibollah Sayyari highlighted his forces' powerful presence in international waters and said the Navy's fleets are planned to be dispatched to the west of the Atlantic Ocean in the near future.
Speaking at a ceremony on Sunday to unveil new books by the Navy's commanders, Rear Admiral Sayyari referred to Western media's attempts to portray the Iranian Navy as weak, saying the naval forces of the Islamic Republic proved them wrong.
No foreign military official could even imagine that the Iranian naval forces might reach the Atlantic Ocean, he said.
No one saw it likely that Iranian forces could sail around Africa or go to the Suez Canal, but they proved to be capable of doing it, the commander added.
"(In a program aired) on CNN, they (Americans) drew a line from Bandar Abbas to the Atlantic and said Iran by no means is capable of entering the ocean and passing through it, but we arrived in the Atlantic, and we will go to the west of the ocean in the near future," Rear Admiral Sayyari went on to say.
In recent years, Iran's naval forces have increased their presence in high seas to secure naval routes and protect merchant vessels and oil tankers against pirates.
In line with international efforts to combat piracy, the Iranian Navy has also been conducting anti-piracy patrols in the Gulf of Aden to safeguard the vessels involved in maritime trade, especially the ships and oil tankers owned or leased by Iran.