Iran Beats Jordan at FIBA Asia Cup
TEHRAN (Tasnim) - The Iranian national basketball team defeated Jordan 83-71 in Group A of the 2017 FIBA Asia Cup.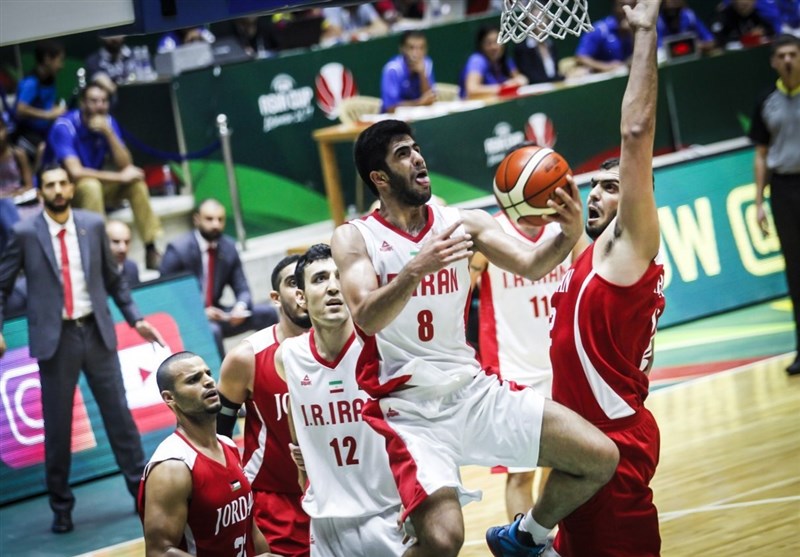 Another near triple-double from Hamed Hadadi (17 points, 7 rebounds and 9 assists), and Behnam Yakhchali's 20-point, 10-rebound double-double proved to be enough for Iran, who finish atop of Group A at 3-0.
Iran took a 43-26 lead into the break, pestering Jordan into 25% shooting, and led by as many as 22, as Jordan was chasing from the early stages.
Mah'd Abdeen had 22 points and 9 assists to lead Jordan in the loss.
Iran will meet Lebanon in quarter-final on Wednesday.
The tournament, organized by FIBA Asia, is taking place at the Nouhad Nawfal Stadium in Beirut, Lebanon.
The competition will determine the composition of the joint FIBA Asia and FIBA Oceania qualifiers for the 2019 FIBA World Cup.
The top five teams in the 2016 FIBA Asia Challenge will earn an extra berth in the 2017 FIBA Asia Cup for their respective sub-zones.
All 16 teams who qualify for the tournament also qualify for the first round of the 2019 FIBA Basketball World Cup qualification for FIBA Asia and FIBA Oceania.