Syria Army Recaptures Several Hilltops in Hama
TEHRAN (Tasnim) – Syria's army and its allies established full control over a number of strategic hilltops in the eastern edges of the central province of Hama.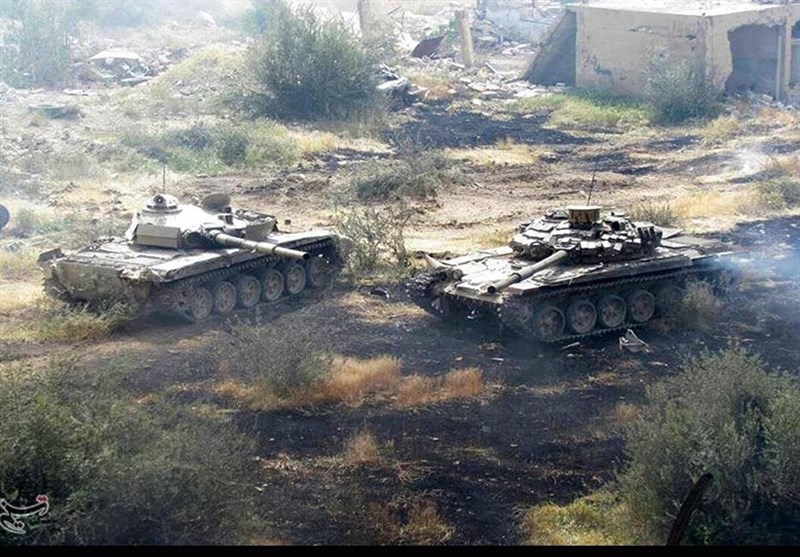 Syrian forces on Sunday stepped up their attacks on Daesh (ISIL or ISIS) terrorists in Hama, managing to retake several key hilltops in nearby areas of Salba village in Salamiyeh city, SANA reported.
The recapture of the mountainous areas came after the army targeted the remaining strongholds of the terrorists in the province and destroyed one of their major tunnels near the hills.
In a separate development, Syrian warplanes pounded the positions of the Takfiri militants across the eastern province of Deir ez-Zor, inflicting heavy losses on them particularly in the areas of Bughailyia, Panorama, al-Mawared, Hwaijet Qati'a, al-Tharda, al-Hwaiqa, and al-Omal.
Syria has been gripped by civil war since March 2011 with various terrorist groups, including Daesh (also known as ISIS or ISIL), currently controlling parts of it.
According to a report by the Syrian Center for Policy Research, the conflict has claimed the lives of over 470,000 people, injured 1.9 million others, and displaced nearly half of the country's pre-war population of about 23 million within or beyond its borders.