Russia to Boost Iraqi Army Potential with Upcoming Supplies of T-90 Battle Tanks
TEHRAN (Tasnim) - Russia will begin the supplies of T-90 tanks to Iraq shortly, Russian ambassador to Iraq Maksim Maksimov told Sputnik.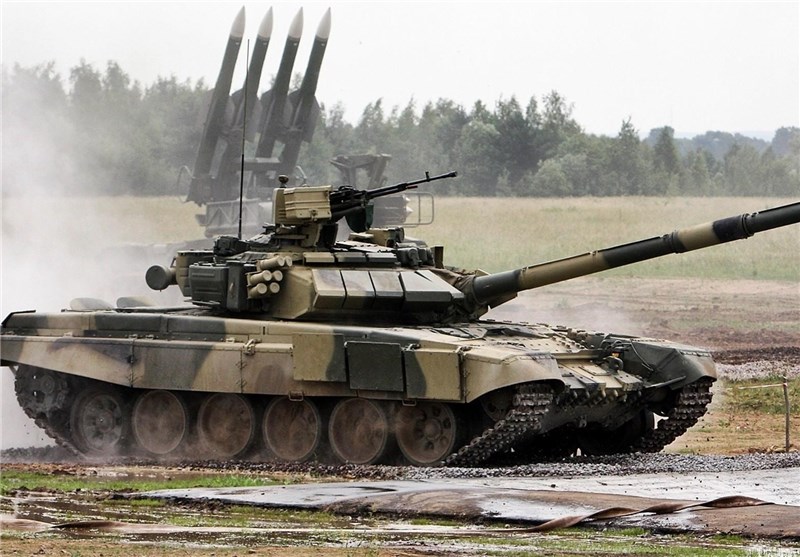 In late July, Russian President Vladimir Putin and Iraqi Vice President Nouri al-Maliki discussed the issue of supplying Russian T-90 tanks to Iraq.
"The deliveries of T-90 tanks to Iraq will begin soon in accordance with the previously signed contract. Negotiations on other sectors of defense industry cooperation are underway," Maksimov said.
Russia is ready to provide comprehensive support for Iraq in boosting its military potential and equipping its army with the latest military equipment, he said, Sputnik reported.
"We always said on all levels that we are ready to provide comprehensive support to our Iraqi friends in boosting the military potential of the Iraqi army and security agencies, equipping them with the latest military equipment."
Russia hopes to reach an agreement with Iraq shortly on new joint projects in the defense industry cooperation sector, the ambassador added.
T-90 is the third generation Russian tank known for its fire power. Its export version includes fragmentation projectile with remote detonation to cause further havoc in adversary's ranks.
The tank is a Russian battle tank that entered service in 1993. It has its origins in a Soviet-era program aimed at developing a singular replacement for the T-64, T-72 and T-80 series of main battle tanks. The T-72 platform was selected as the basis for the new generation of tank due to its cost-effectiveness, simplicity and automotive qualities. The tank was chosen to protect Russia's airbase in Syria as it is ideal for defending a stationary object in a desert environment.