Iran Welcomes Dialogue between Baghdad, Erbil
TEHRAN (Tasnim) – Iranian Foreign Ministry Spokesman Bahram Qassemi said the Islamic Republic welcomes dialogue between Iraq's federal government and the Arab country's Kurdistan autonomous region.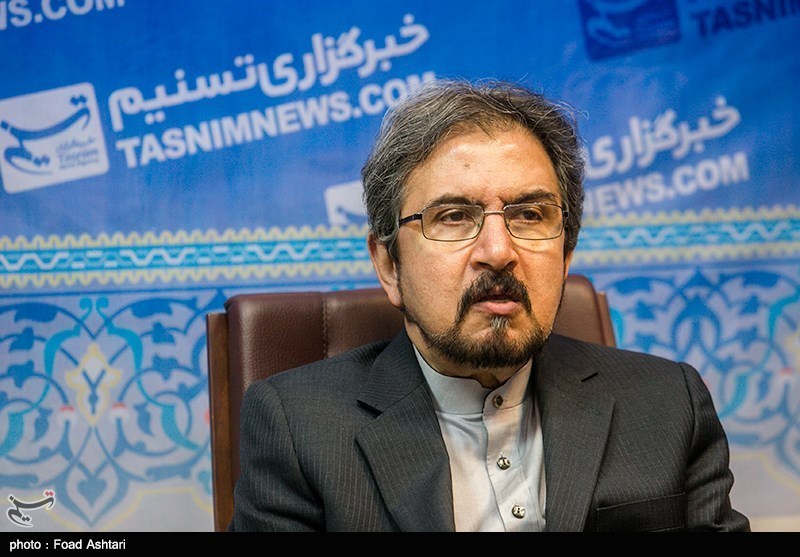 "The leaders and people of Iraq, through their accord and unity, have made precious achievements in fighting terrorism and liberating the lands occupied by Daesh (ISIS or ISIL)," the spokesman said on Monday.
"Now, in the new era, … through constructive dialogue they will be able to take bigger steps toward stability and sustainable security, which is a prerequisite for reconstruction and development of Iraq," he added.
The spokesman said the Islamic Republic of Iran, as a neighbor and friend of Iraq, wishes success for the Iraqi nation and government and as always wants to have the best relations with Iraq.
Iran is ready to share its experiences and capacities with Iraq and assist the country toward development, Qassemi went on to say.
Since Iraqi Kurds announced plans for holding an independence referendum, Iran has frequently voiced opposition to such a move, reiterating its policy of supporting Iraq's territorial integrity and calling for dialogue among Iraqis.
Masoud Barzani, the president of Iraq's Kurdistan Regional Government (KRG), announced on June 7 that the region will hold a referendum on statehood on September 25 in the three governorates that make up the Kurdish region and in the areas that are disputed by the Kurdish and Iraqi governments, including the disputed northern city of Kirkuk, Khanaqin, Sinjar and Makhmur.