US to Continue to Press for Change in Venezuela, Says VP Pence
TEHRAN (Tasnim) - The United States will continue to press for change in Venezuela, US Vice President Mike Pence said.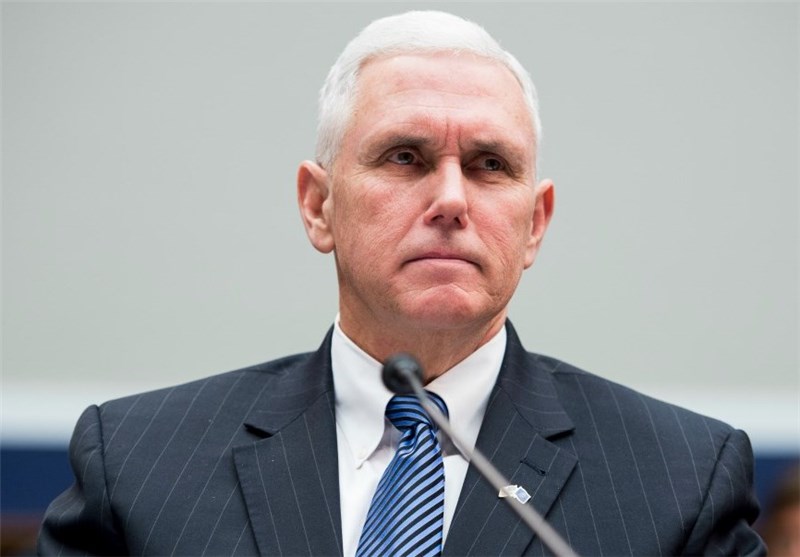 Speaking to reporters in Argentina, on the second leg of his Latin American tour, Pence said Washington "is going to continue to put economic and political pressure on Venezuela."
"The Venezuelan people are suffering and dying," said Pence, whose swing through the region aims to drum up support for a more aggressive push against Venezuela's ruling socialist party and President Nicolas Maduro, Xinhua news agency reported.
Pence also thanked his host President Mauricio Macri for his "regional leadership" in investigating Venezuelan officials later targeted with US economic sanctions, and for "suspending Venezuela from Mercosur," the South American trade bloc, in a bid to isolate the country's government.
While US President Donald Trump has said he may consider a "military option" to oust Maduro, the proposal has not been met with enthusiasm by the US' allies in Latin America.
Following his meeting with Pence at the presidential residence outside the capital Buenos Aires, Macri dismissed the use of force in Venezuela.
"We need to push the political and economic situation to an extreme so that democracy can be restored as soon as possible in Venezuela. That is the way, the way is not the use of force," said Macri.
Pence praised Macri for strengthening ties with the United States and carrying out "bold" reforms to transform the economy.
"Argentina is an inspiration to the hemisphere and the world," said Pence, referring to the implementation of austerity measures and other reforms, including eliminating fuel subsidies and foreign exchange controls.
In the first half of the year, Argentina's exports to the US reached 2.105 billion US dollars, an 11.4-percent increase over the same period the year before, according to the Argentine Chamber of Commerce and Services.
US imports to Argentina also increased by 6.2 percent to reach 3.512 billion US dollars in the first six months of the year.
The US is Argentina's third largest trade partner, after Brazil and China.
Pence's next stops in his Latin American tour are Chile and Panama.