UN Chief Calls for More Efforts to Preserve JCPOA
TEHRAN (Tasnim) – UN Secretary General Antonio Guterres described the 2015 nuclear deal between Tehran and world powers as a great "diplomatic achievement", stressing the need for more efforts at the international level for maintaining the deal.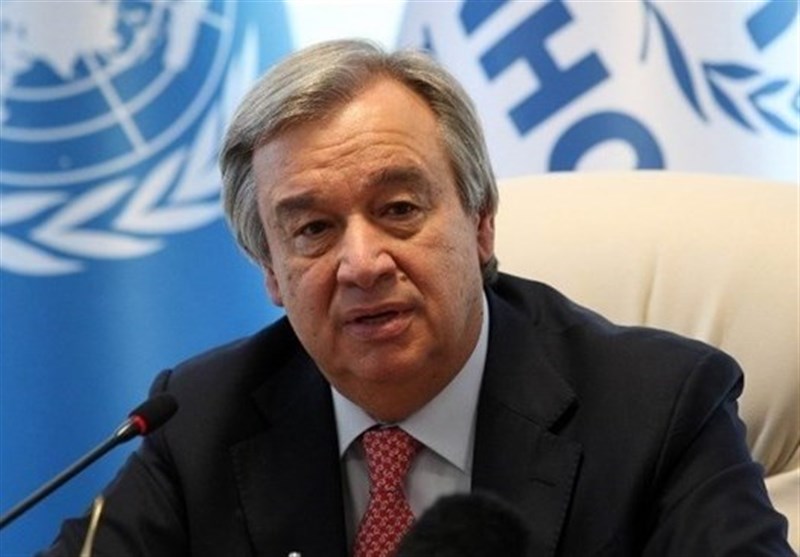 Secretary General Antonio Guterres "considers the (Iran nuclear deal) to be one of the utmost diplomatic achievements in our collective search for peace and security," UN Spokesman Stephane Dujarric told reporters on Tuesday, according to Reuters.
"We need to do whatever we can to preserve it," he added quoting Guterres as saying.
The remarks came after Iranian President Hassan Rouhani said in an address to lawmakers on Tuesday that Tehran could leave the nuclear deal "in hours" if the United States continues to add more sanctions.
The new US administration should know that failure of Washington's policy of anti-Iran sanctions prompted it to go to the negotiating table with Iran, President Rouhani said.
If the US opts to repeat its previous experiences, Iran will be capable of returning to conditions "much more advanced" in comparison to the pre-negotiations era in a short time - not a week or a month but within hours, he added.
Iran and the Group 5+1 (Russia, China, the US, Britain, France and Germany) reached the 159-page nuclear agreement, also known as the Joint Comprehensive Plan of Action, in July 2015 and implemented it in January 2016.
A recent bill that the US Congress has passed to impose new sanctions on Tehran has sparked off controversy and has raised speculations about the US violation of the JCPOA.
Many experts have slammed the US Congress' move as a breach of both the text and the spirit of the JCPOA.