Trump again Puts Off Afghanistan War Decision
TEHRAN (Tasnim) - President Trump on Friday again deferred on choosing a path forward for the 16-year-old Afghanistan war, despite a high-level meeting at Camp David to discuss options with his core national security team.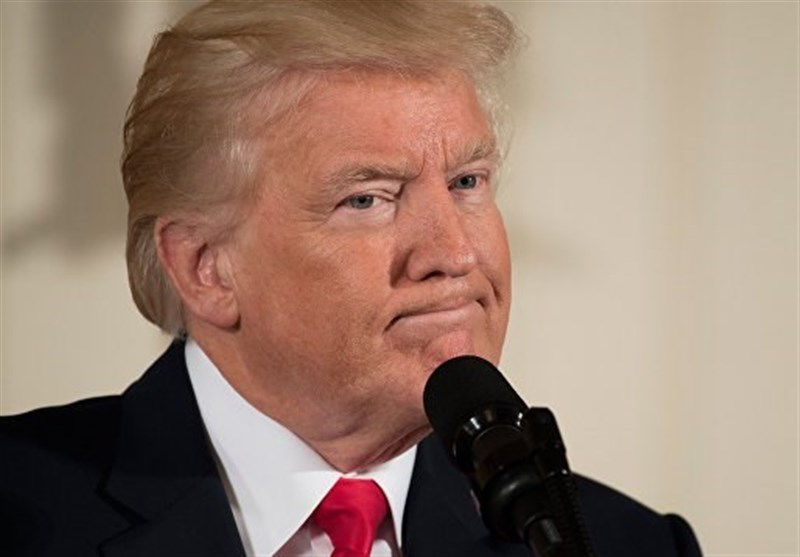 The meeting included Defense Secretary James Mattis, Secretary of State Rex Tillerson, CIA Director Mike Pompeo and National Security Adviser H.R. McMaster. Vice President Pence cut short a trip to South America to attend the meeting.
This is not the first time the president was widely expected to make a decision on an updated strategy for the war in Afghanistan but held off, frustrating top national security and defense officials as well as lawmakers, The Hill reported.
Administration officials expected Trump to pick a path in May prior to attending the NATO summit in Belgium. And Mattis in June promised lawmakers that a decision would likely come in July.
A variety of reasons are driving the delay, including the complexity of the conflict and the president's hesitation to make a decision that may ultimately prove to be the wrong move, according to James Carafano, a defense policy expert at the Heritage Foundation.
"We need a strategy that's going to be sustainable maybe eight years. There is no short answer here," said Carafano, who was a member of the Trump transition team.
"The burden really is on the national security team to show Trump they have the most effective strategy to do that, because this is then going to be his war, his responsibility."
Members of the administration still hold disagreements on the best path forward for Afghanistan, which will include how to handle conflicts along the border of Pakistan. Military leaders are pushing for additional US troops, but Trump has reportedly been wary of continued American presence in the region.
Mattis and National Security Advisor Lt. Gen. HR McMaster want to send 3,000 to 5,000 additional troops to the country to combat the Taliban, the Daesh (also known as ISIL or ISIS) in Iraq and Syria and al Qaeda. Recently ousted chief strategist Stephen Bannon, however, had urged against it, saying that would amount to nation building.
Other options on the table include using private contractors, withdrawing altogether or keeping the current strategy, which consists of the existing 8,400 US troop continuing to train, advice and assist Afghan forces in their fight against the Taliban and conducting counterterrorism missions.
In July, Trump showed his reluctance to side with his military advisors by increasing troop numbers.
"We've been there for now close to 17 years, and I want to find out why we've been there for 17 years, how it's going, and what we should do in terms of additional ideas," Trump told reporters.
When asked about a possible troop increase, Trump only said, "We'll see."
The immobility on a plan also has bothered lawmakers, including Sen. John McCain (R-Ariz.), who earlier this month unveiled his own strategy for Afghanistan.
"Now, nearly seven months into President Trump's administration, we've had no strategy at all as conditions on the ground have steadily worsened," McCain said in a statement. "The thousands of Americans putting their lives on the line in Afghanistan deserve better from their commander-in-chief."
Anthony Cordesman, a military strategy expert at the Center for Strategic and International Studies, said the president is deeply frustrated with his list of military options, a complex formula that depends upon the backing of the Afghan government.
Foreign policy experts have expressed doubt that Afghan President Ashraf Ghani will be able to stop corruption and effectively use American aid to bolster the Afghan National Security Forces. Pentagon leaders would depend on the forces to keep out terrorist groups once US troops leave.
"The Afghan government is very divided, it's weak," Cordesman said. "Even if [Trump] does all the military recommends, there is a 50-50 chance that the Afghanistan response is going to be effective enough. Everything we're doing depends on the Afghans."
Cordesman also suggested that Trump's reported criticism of the top US commander in Afghanistan, Army Gen. John Nicholson, "likely stems from Nicholson told him the truth and the truth is unpleasant."
Trump in July 19 meeting with his national security team pushed to fire Nicholson, NBC News reported earlier this month.
"We aren't winning," Trump complained during the meeting. "We are losing."
"The options are so uncertain and so complex and confusing," Cordesman said. "Not the kind of forward, positive proposal that [Trump] may be used to."
Cordesman added that the longer Trump waits to make a decision, the worse it will be for soldiers on the ground. Afghanistan's fighting season lasts into the fall. With no plan yet given as of late August, "nothing you do now is going to be effective, you lost pretty close to a year to actually influence the situation on the ground."
Even with no decision yet made, Carafano said it was significant that Trump and his national security team went off site to Camp David to discuss options.
"Obviously I wish the process had gone on sooner, I think part of that is the difficulty of the decision. Afghanistan involves a lot of moving pieces and you have to make a commitment that will stick longer over time," he said.
Mattis, meanwhile, promised again Thursday that the administration is "coming very close to a decision, and I anticipate it in the very near future."
Earlier this month, Trump assured reporters of the same thing at his club in New Jersey.
"We're getting close. We're getting very close," Trump said. "It's a very big decision for me. I took over a mess and we're going to make it a lot less messy."