Israeli Forces Injure, Detain 6 Palestinians in Jenin Raids
TEHRAN (Tasnim) – Israeli forces injured three Palestinians with live ammunition and detained three others during a violent overnight raid in the Jenin refugee camp in the northern occupied West Bank on Saturday.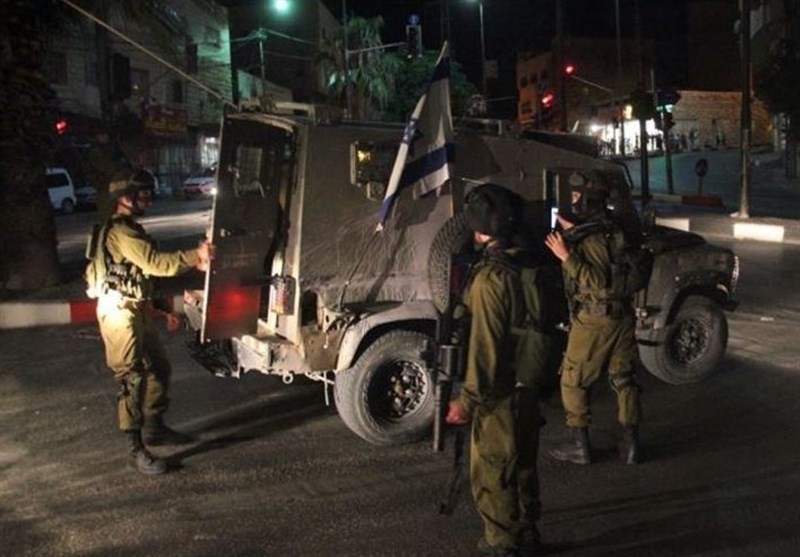 During dawn hours, Israeli forces raided several homes in the refugee camp, two of which belonged to the Abu al-Hayja family, locals told Ma'an news agency.
Soldiers also delivered notices to several youths in the camp to meet with Israeli intelligence at Israel's Salem military camp in the Jenin district, the report added.
Violent clashes erupted in the camp during the raid. Locals said three Palestinian "youths", whom their exact ages were not specified, were injured with Israeli-fired live ammunition.
The injured Palestinians were identified by locals as Wiam Iyam Hannoun, Mustafa Akram Qumbu, and Abu Ali al-Kastuni.
All three were transferred to the Khalil Suleiman Hospital in Jenin city for treatment.
Israeli forces also detained three Palestinians, identified as Muhammad Ahmad Abu al-Hayja, Muhammad Ararawi, and Kamal Muhammad Awwad during the raid.
Israeli raids in Palestinian towns, villages, and refugee camps are a daily occurrence in the West Bank and East Jerusalem, with a biweekly average of 85 search and detention raids carried thus far in 2017, according to UN documentation.
According to prisoners' rights group Addameer, 6,128 Palestinians were detained by Israel as of July. The group has estimated that some 40 percent of Palestinian men will be detained by Israel at some point in their lives.