Iran Rejects Bahraini Allegations, Urges Manama to Abandon Failed Policies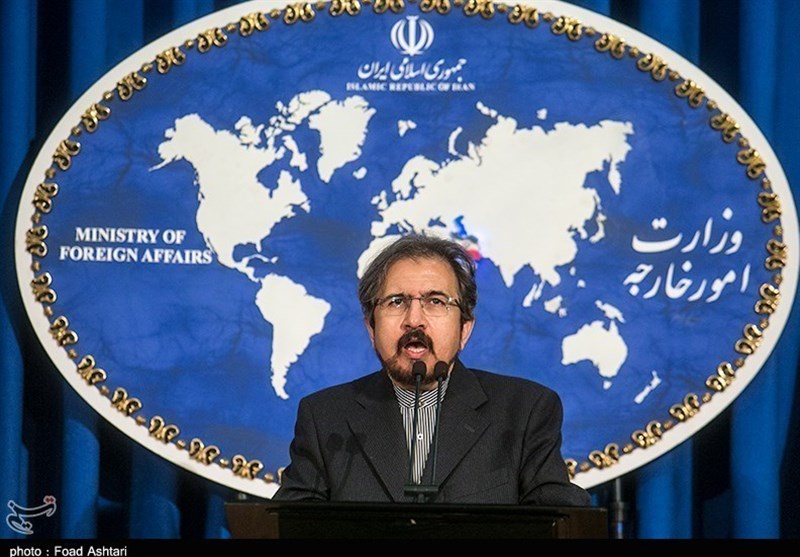 TEHRAN (Tasnim) - Iran's Foreign Ministry slammed as "baseless and ludicrous" the allegations raised by Bahrain that suspected members of a terror cell it has arrested recently have links with Iran, recommending the Al Khalifa to abandon its failed policies and stop repressing the peaceful protests.
Foreign Ministry Spokesman Bahram Qassemi on Friday dismissed the accusations that Iranian organizations are involved in the conflicts in Bahrain.
"The Islamic Republic of Iran has never promoted violence or destabilizing measures in the neighboring countries, including Bahrain," he underlined.
His comments came after the Manama government said in a statement on Thursday that it has arrested seven suspected members of a terror cell allegedly backed by Iran on the island nation.
In response, Qassemi said the Al Khalifa regime has once again resorted to putting the blame on the others and to false and unprovable claims as the international human rights organizations have disclosed documents showing Bahrain's widespread use of torture against political prisoners.
The spokesperson further advised the Bahraini rulers to abandon the policy of "oppression and torture" that is aimed at drawing attention away from the peaceful protests by people of Bahrain.
Denouncing the Manama regime for the employment of "failed security approaches and for seeking assistance from the foreign military and security forces," Qassemi called on the Bahraini government to settle its problems through "dialogue, interaction and civil and peaceful methods."
Bahrain, a close ally of the US in the Persian Gulf region, has been witnessing protests against the ruling Al Khalifa dynasty since early 2011, with Manama using heavy-handed measures in an attempt to crush the demonstrations.
Scores of Bahrainis have been killed and hundreds of others injured and arrested in the ongoing crackdown on the peaceful demonstrations.
Amnesty International and many other international rights organizations have frequently censured the Bahraini regime for the rampant human rights abuses against opposition groups and anti-regime protesters.