Serious Global Commitment Needed for Fighting Terrorism: Iran's Larijani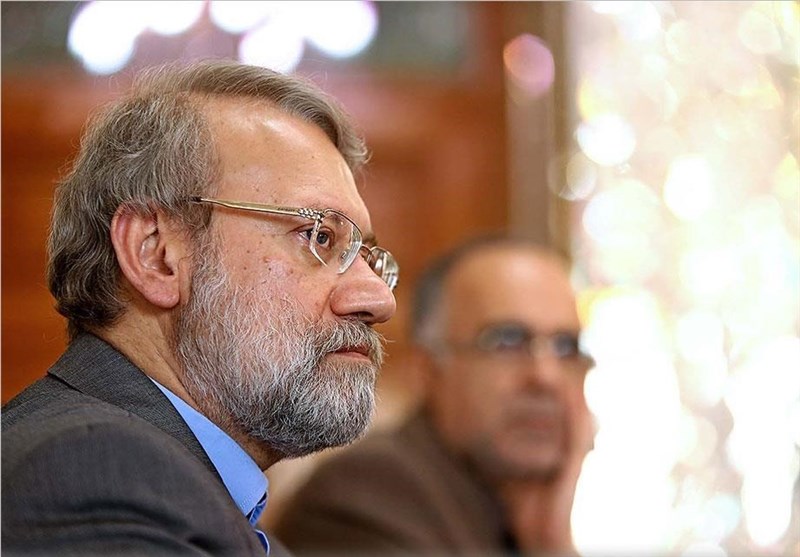 TEHRAN (Tasnim) – Iranian Parliament Speaker Ali Larijani expressed concern over the spread of terrorism in the world and called on all governments to cooperate in the fight against "the inauspicious phenomenon".
"Terrorism is one of the most fundamental problems of the international community and (one of) the most dangerous threats to the rights of nations and international stability," Larijani said in a message read out at a conference in Tehran on Wednesday under the title of "Iran, A Victim of Terrorism from MKO to Daesh".
"Throughout history, especially over the past hundred years, terrorism has been the root of the most important threats to global peace and security," he added.
The Iranian nation has always been subject to threats posed by terrorists, the latest cases of which were attacks by the Daesh Takfiri terrorist group on the parliament's buildings and the mausoleum of Imam Khomeini (RA) that led to the martyrdom of a number of Iranians, Larijani said.
"The fight against terrorists requires a serious global resolve," he said, expressing the hope that all governments and nations will help eradicate "this inauspicious phenomenon" in the region and the world.
Daesh terrorists launched simultaneous attacks on Iran's parliament building in downtown Tehran and on the mausoleum of Imam Khomeini, south of the city, on June 7.
In recent years, the Middle East has been plagued with Takfiri terrorist groups like Daesh, which are believed to have been created and supported by the West and some regional Arab countries.
The terrorist groups, which claim to be Islamic but whose actions are anything but, have been committing heinous crimes not only against non-Muslims but mostly against Muslims in the region.