Iran Shoos Away US RQ-4 Global Hawk Drone
September, 03, 2017 - 10:43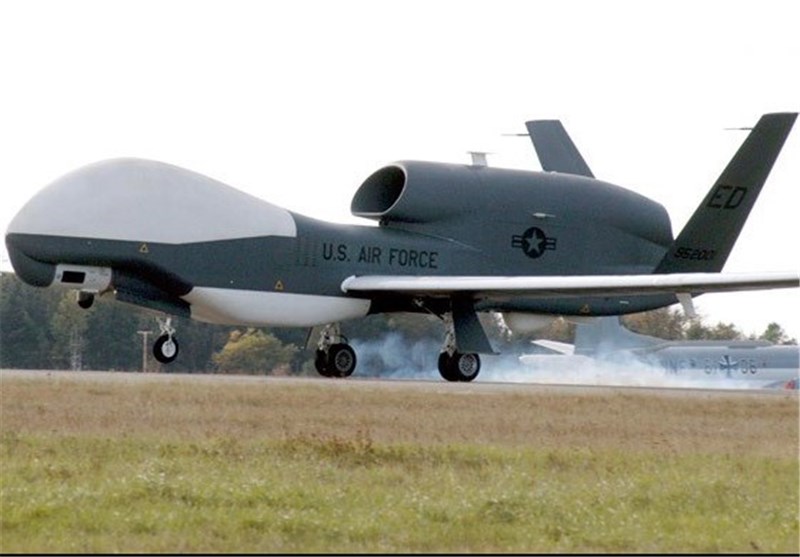 TEHRAN (Tasnim) – Iran's Air Defense detected a US Air Force RQ-4 Global Hawk drone last week and gave it a warning to stay away from the country's airspace, a top commander said.
Speaking at a televised program on Saturday night, Iran's Air Defense Commander Brigadier General Farzad Esmaili said the American RQ-4 drone was given a warning on August 26.
Iran will never allow such hostile planes to approach its airspace and would not hesitate to bring them down if necessary, he added.
Highlighting the country's progress in developing advanced air defense systems, the commander said the intelligent local servicemen have manufactured a homegrown 'galactic radar' with a range of 3,000 kilometers.
He also noted that Bavar-373, a homegrown long-range air defense missile system, has undergone missile tests and is going to come into service by the end of the current Iranian year in March 2018.
Bavar-373, designed and manufactured by Iranian experts, has a vertical launching system with square launchers, mostly used for air defense on warships. It uses a long-range, phased array fire-control radar, dubbed Me'raj-4.
The domestically-made air defense system employs three different types of missiles to hit targets at various altitudes.
Iranian military technicians have in recent years made great headways in manufacturing a broad range of indigenous equipment, making the armed forces self-sufficient in the arms sphere.
Tehran has always assured other nations that its military might poses no threat to regional countries, saying that the Islamic Republic's defense doctrine is entirely based on deterrence.