Deal for Idlib De-Escalation Zone May Be Finalized in Mid-September: Lavrov
TEHRAN (Tasnim) - Russia and Saudi Arabia see the de-escalation zone plan for Syria as an important step forward for the Syrian peace process. The deal for the fourth zone around Idlib may be finalized during the upcoming Astana talks, the Russian foreign minister said.
September, 10, 2017 - 18:31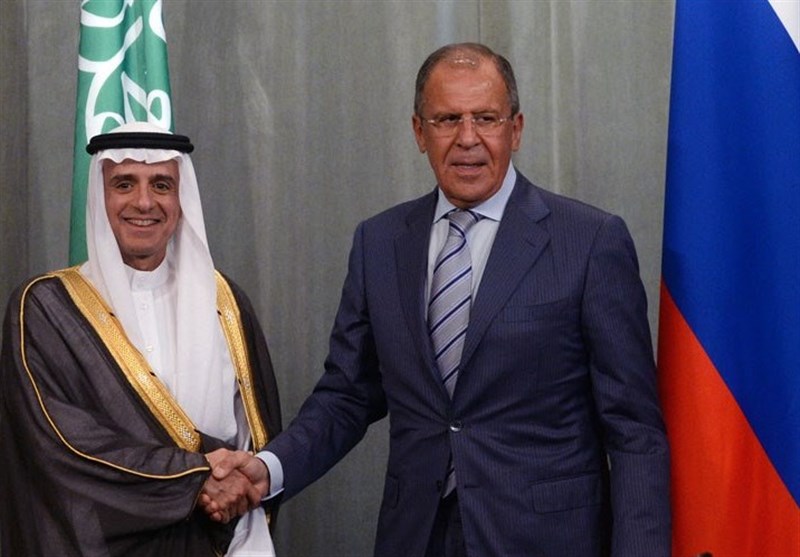 The final details for the fourth de-escalation zone in Syria, which would include Idlib Governorate, may be finalized during the upcoming Astana talks on September 14-15, the Russian foreign minister said.
There are currently three zones of de-escalation in effect in Syria. The one in the south of Syria was negotiated with Jordan and the US. Two others were established in eastern Ghouta and Homs, RT reported.
"The next meeting in Astana will happen next week, and I hope the agreements on the parameters of the fourth zone in Idlib will be formalized there," Lavrov said.
His Saudi counterpart, Adel al-Jubeir, who was hosting Lavrov in the Saudi city of Jeddah, expressed support for Russia's peace efforts in Syria, saying the two countries have a common goal in ultimately resolving the conflict through peace talks in Geneva.
The so-called de-escalation zones are part of a plan to curb violence in Syria forwarded by Russia, Turkey, and Iran. They are a temporary measure meant to pave the way for peace talks and a resolution to the six-year armed conflict in Syria.
"This is not a permanent measure and nobody among those who supported the creation of those zones has an intention to keep them forever, and in effect, create some kind of enclaves in the Syrian territory for years to come," Lavrov said.
"The agreement is for them to be in effect for six months. The result is evident even now. The ceasefire holds overall," he added. "The goal of the zones is to spread throughout all of Syria the ceasefire regime."
Lavrov praised Saudi Arabia's work on forming a unified delegation of Syrian opposition groups, which would represent political opponents of the government in Damascus in peace talks.
"We actively support the effort of our Saudi partners in unifying different groups of the opposition – Riyadh, Moscow, Cairo – and creating a single negotiating team for talks in Geneva," he said.
The violence in Syria seems to be toning down as Daesh (also known as ISIL or ISIS) is losing its last pockets of territory. Earlier this week, the Syrian Army supported by the Russian Air Force broke through the siege of Deir ez-Zor, the capital of the eponymous governorate in the east.
The predominantly Kurdish militias, with the help of the US-led coalition, are continuing their siege of Raqqa, the city claimed as capital by ISIL, which has lost roughly half of its Syrian territory since June, according to the Russian Defense Ministry.