Bus Crash Kills 11 in Iran
TEHRAN (Tasnim) – A bus en route to an Iranian northern city plunged into a ravine on a road northeast of capital Tehran on Tuesday morning, killing 11 passengers and injuring 27 others.
September, 12, 2017 - 13:19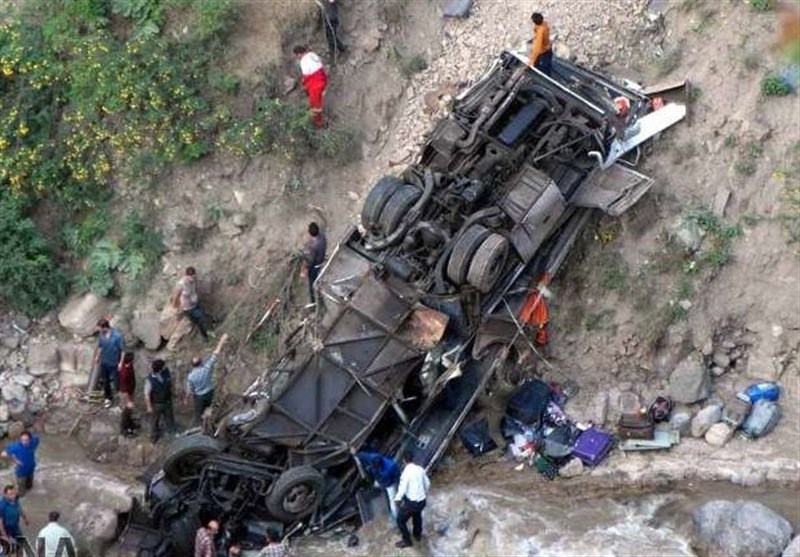 Firefighters and rescue teams were informed of the crash at 2:10 am local time on Tuesday, spokesman for the Tehran Fire Department told Tasnim, saying the bus was carrying 38 people when it crashed on a road linking Tehran to the northern parts of the country.
The bus had veered off the road for unknown reasons and fallen at least 100 meters into a ravine, Jalal Maleki added.
The crash had ripped off the roof of the bus and passenger were strewn over the area, he added.
Eleven people have been killed in the crash, and 27 others are badly wounded, the spokesman added.
According to the figures released by World Atlas in September 2016, Iran is ranked 4th in the list of countries with the highest road traffic death rates.
The estimated road traffic death rate per 100,000 people in Iran was 34.1.