AIMAG: Number of Iran's Gold Medals Reaches 10
TEHRAN (Tasnim) – Iranian athletes bagged three more gold medals at the Asian Indoor and Martial Arts Games (AIMAG) in Ashgabat on Wednesday.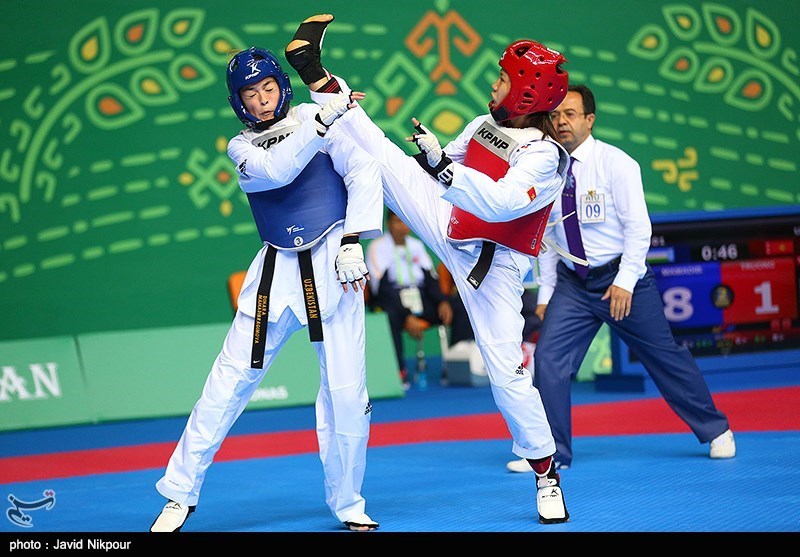 Behzad Vahdani won the gold medal in Kurash Men's -60kg.
Taekwondo fighters Erfan Nazemi in the Men's -80kg and Parisa Javadi Kouchaksaraei in the Women's -62kg claimed two gold medals as well.
Hassan Taftian in the Men's 60m, Ju-jitsu fighter Masoud Jalilvand, Men's Team Sprint and taekwondo fighters Mahdi Eshaghi (Men's -54kg), Mahdi Jalali (Men's -74kg), Soroush Ahmadi (Men's -63kg) and Saeid Rajabi (Men's -87kg) had already won four gold medals in the event.
The 2017 Asian Indoor and Martial Arts Games kicked off in Turkmenistan's capital on Saturday.
More than 6,000 athletes and team officials are representing 65 countries in the games.