JCPOA Finalized, Not Open to Renegotiation, Russian FM Says
TEHRAN (Tasnim) – Russia's Foreign Minister Sergei Lavrov rejected the idea of reopening negotiations on the 2015 nuclear deal between Iran and six world powers, insisting US concerns could be addressed outside the agreement.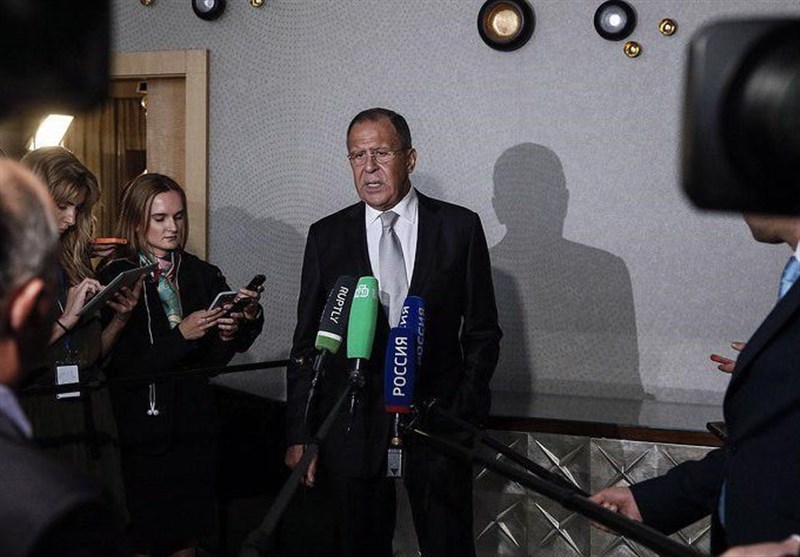 "It's not only Russia that has said it is necessary to save the JCPOA. That was mentioned by all the European countries that participated in the negotiations," Lavrov, addressing reporters at the UN General Assembly on Friday, said, according to AFP.
He added, "This program is already finalized and endorsed by a UN Security Council resolution. Opening up this plan for negotiations basically would be disregarding this agreement".
"There are different kind of concerns coming from many sides and these concerns should be addressed through the formats that are relevant for that."
"Bringing together apples and oranges would be wrong, especially in such complicated issues as the Iran nuclear deal."
The remarks come as US President Donald Trump has threatened to declare Iran to be in violation of "the spirit" of the nuclear deal, known as the Joint Comprehensive Plan of Action (JCPOA), over Tehran's defensive missile program.
In his UN General Assembly speech on Tuesday, Trump called the nuclear accord as a one-sided "embarrassment" to the United States that he said his country may abandon.