Iranian Athletes Win Two More Gold Medals at AIMAG
TEHRAN (Tasnim) – Sohrab Moradi and Zahra Yazdani claimed two more gold medals for the Iranian delegation at the Asian Indoor and Martial Arts Games (AIMAG) on Saturday.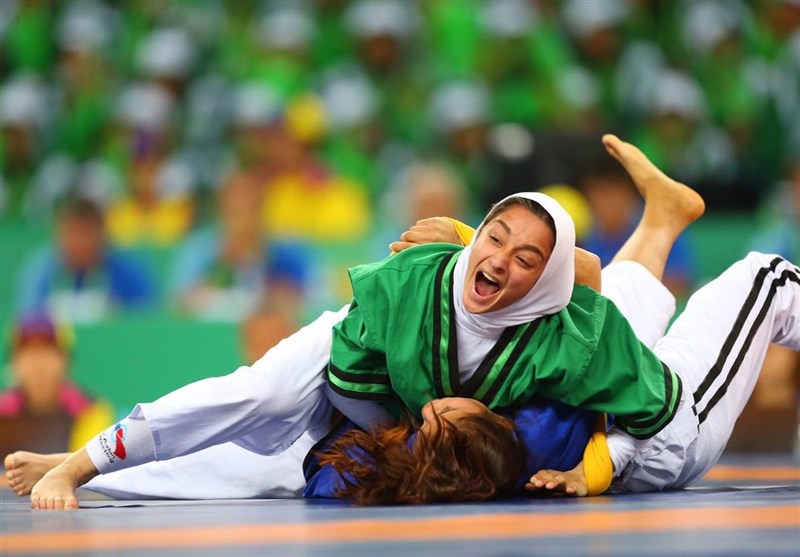 Weightlifter Moradi finished in the first place in the Men's 94 kg, breaking the world record after lifting 413 kilograms for the combined total.
Yazdani also claimed a gold medal in the Women's Alysh Classic -55kg.
Hassan Taftian in the Men's 60m, Ju-jitsu fighter Masoud Jalilvand, Men's Team Sprint and taekwondo fighters Mahdi Eshaghi (Men's -54kg), Mahdi Jalali (Men's -74kg), Soroush Ahmadi (Men's -63kg), Saeid Rajabi (Men's -87kg), Erfan Nazemi (Men's -80kg) and Parisa Javadi Kouchaksaraei (Women's -62kg), Behzad Vahdani (Kurash Men's -60kg), Ahmad Mirzapour (Men's Pahlavani +90kg), Mohammad Naderi (Men's Pahlavani -70kg), Arash Mohebi (Men's Pahlavani -90kg), Muaythai fighters Ali Zarinfar (Men's -60kg), Keivan Soleymani (Men's -75kg) and Majid Hashembeigi (Men's -81kg) and Marjan Salahshouri in the Women's Individual Poomsae had already won 17 gold medals in the event.
The 2017 Asian Indoor and Martial Arts Games kicked off in Turkmenistan's capital last Saturday.
More than 6,000 athletes and team officials are representing 65 countries in the games.