Iranian, Turkish Presidents Discuss Iraqi Kurdistan's Independence Referendum
September, 25, 2017 - 10:49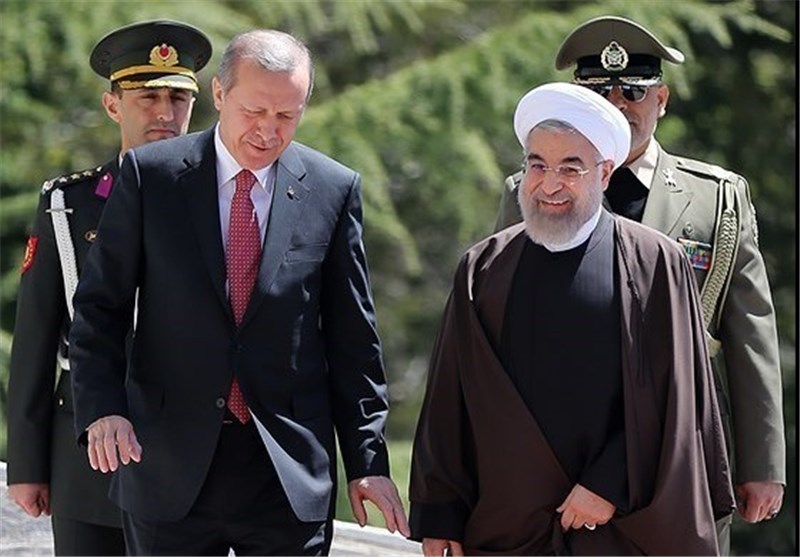 TEHRAN (Tasnim) – Iranian President Hassan Rouhani and his Turkish counterpart, Recep Tayyip Erdogan, exchanged views about the latest developments in the Middle East region, including an independence referendum in Iraq's Kurdistan Region on Monday.
In a telephone conversation late on Sunday, Rouhani and Erdogan underlined that Tehran and Ankara enjoy common stance against the referendum.
The two presidents also said Iraq's territorial integrity and national unity should never be undermined.
Rouhani said, "The coordination and cooperation of regional countries would be very important and influential in this regard and undoubtedly, the countries will not allow a new instability to be created in the region."
As Iraq's Kurds are rushing headlong into a vote for independence on Monday, all neighbors and countries in the Middle East, including Iran and Turkey, were trying to persuade the Erbil government to cancel the referendum.
They warned that the vote could unleash ethnic violence, tear Iraq apart and fracture the forces combatting Daesh (ISIL) terrorists.
The UN Security Council has also warned of the potentially destabilizing impact of the planned referendum.