Four More Gold Medals Go to Iranians: AIMAG
TEHRAN (Tasnim) - Iranian athletes grabbed four more gold medals at the Asian Indoor and Martial Arts Games (AIMAG) on Monday.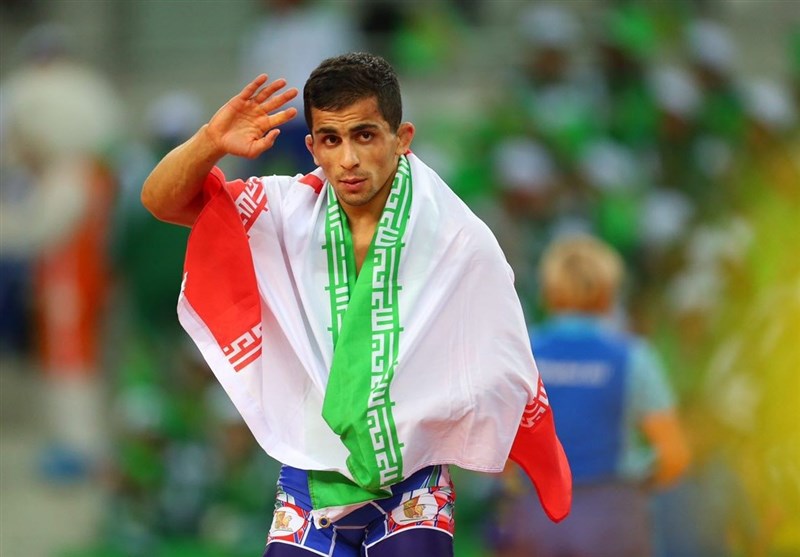 Two kickboxing fighters Omid Ahmadisafa in the Men's Low Kick -51kg and Mostafa Pourfaraj in the Men's Point Fighting -69kg claimed two gold medals.
Furthermore, freestyle wrestlers Ezzatollah Akbari in the Men's Freestyle -86 kg and Iman Sadeghi in the Men's Freestyle -61 kg won two golds.
Iranian athlete have previously won gold medals, as follow:
Men's 60m: Hassan Taftian
Ju-jitsu: Masoud Jalilvand
Men's Team Sprint
Men's Snooker Team
Taekwondo: Mahdi Eshaghi (Men's -54kg), Mahdi Jalali (Men's -74kg), Soroush Ahmadi (Men's -63kg), Saeid Rajabi (Men's -87kg), Erfan Nazemi (Men's -80kg) and Parisa Javadi Kouchaksaraei (Women's -62kg)
Kickboxing: Shahnaz Mirheydari (Women's Point Fighting -55kg)
Kurash: Behzad Vahdani (Men's -60kg)
Belt Wrestling: Ahmad Mirzapour (Men's Pahlavani +90kg), Mohammad Naderi (Men's Pahlavani -70kg), Arash Mohebi (Men's Pahlavani -90kg), Zahra Yazdani (Women's Alysh Classic -55kg)
Muaythai: Ali Zarinfar (Men's -60kg), Keivan Soleymani (Men's -75kg), Majid Hashembeigi (Men's -81kg), Marjan Salahshouri (Women's Individual Poomsae)
Weightlifting: Sohrab Moradi (Men's 94kg)
Wrestling: Motaba Goleij (Men's Freestyle -97 kg)
The 2017 Asian Indoor and Martial Arts Games kicked off in Turkmenistan's capital last Saturday.
More than 6,000 athletes and team officials are representing 65 countries in the games.