US Top General Says Iran Complying with JCPOA
September, 27, 2017 - 15:44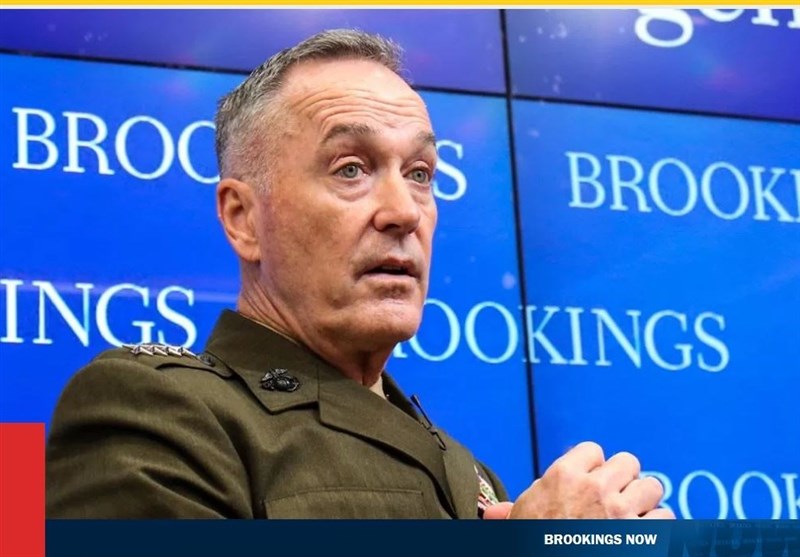 TEHRAN (Tasnim) – US Chairman of the Joint Chiefs of Staff General Joseph Dunford said Iran is complying with its commitments under the 2015 nuclear deal between Tehran and world powers.
"The briefings I have received indicate that Iran is adhering to its JCPOA obligations," Dunford wrote in answers to questions in advance of his hearing before the Senate Armed Services Committee, Foreign Policy reported on Tuesday.
Walking out of the agreement would have unfortunate ripple effects, he warned.
"It makes sense to me that our holding up agreements that we have signed, unless there's a material breach, would have an impact on others' willingness to sign agreements," Dunford said.
US President Donald Trump is staring down an Oct. 15 deadline to inform Congress whether Iran remains in compliance with the 2015 accord.
Twice since taking office, he has recertified the deal. But if he now decides to declare that Iran is breaching the agreement, Congress will have 60 days to decide whether to re-impose sanctions.
Iran and the Group 5+1 (Russia, China, the US, Britain, France and Germany) reached the 159-page nuclear agreement in July 2015 and implemented it in January 2016.
Since the historic deal was signed in Vienna, the IAEA has repeatedly confirmed the Islamic Republic's compliance with its commitments under the JCPOA, but some other parties, especially the US, have failed to live up to their undertakings.