Turkey's Top General in Iran for Talks
October, 02, 2017 - 10:56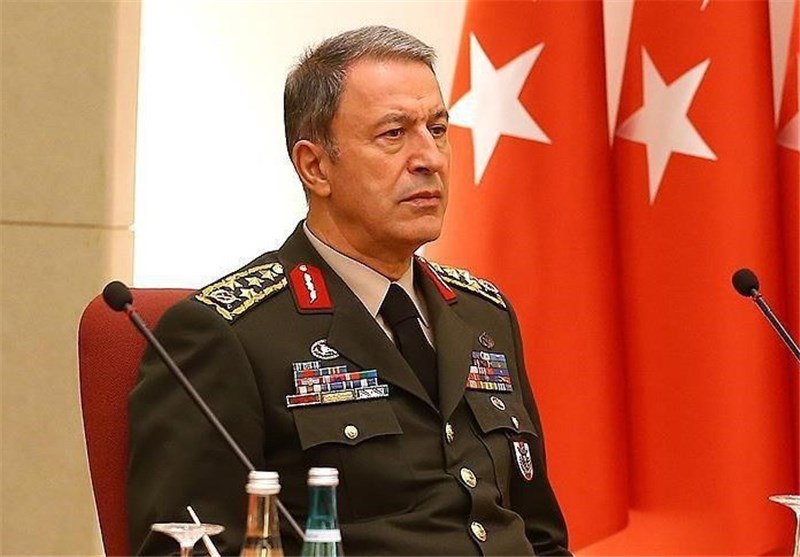 TEHRAN (Tasnim) – Chief of the General Staff of Turkey Hulusi Akar arrived in Tehran on Monday morning for talks with top Iranian military and political officials.
Heading a military delegation, the top Turkish general is going to hold talks with Chief of Staff of the Iranian Armed Forces Major General Mohammad Hossein Baqeri.
He was officially received by the top Iranian general Baqeri upon his arrival in the capital on Monday.
During his trip, made at the official invitation of general Baqeri, the two sides will discuss Iran-Turkey defense ties, the regional developments, cooperation on the border affairs, and the fight against terrorism.
The semi-autonomous Kurdish region's moves for secession from Iraq will be also on the agenda of their talks.
The Iraqi Kurdistan Region went ahead with its plan to hold the referendum on September 25, while Iraq's neighbors and countries in the Middle East, including Iran and Turkey, had voiced opposition to such a move and supported the Baghdad central government.
Later, thousands of Kurdish people in favor of KRG's secession from Iraq took to the streets in Erbil, with some waving Israeli flags to celebrate.
No one in the region, except Israel's Prime Minister Benjamin Netanyahu, endorsed the referendum, and all neighbors have warned that the secession plan would bring instability to the region and disintegrate Iraq.
Pressure has been building on officials in Erbil, Kurdistan's regional capital, over the referendum, with regional carriers, including Turkish Airlines, Egypt Air and Lebanon's Middle East Airlines submitting to Baghdad's request to suspend their flights serving Iraqi Kurdistan.