Fatemiyoun Brigade Making Major Gains against Daesh in Deir Ez-Zor
October, 04, 2017 - 14:02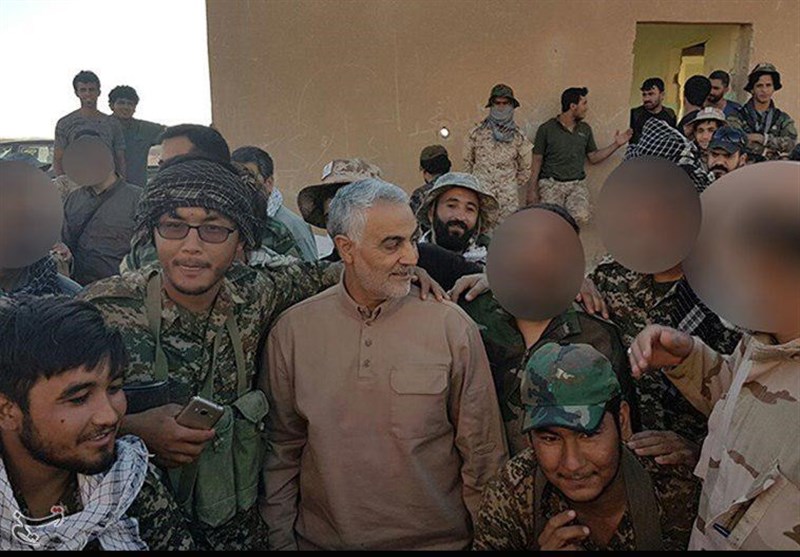 TEHRAN (Tasnim) – The Fatemiyoun Brigade, an all-Afghan unit defending the Holy Shrine of Hazrat Zeynab (SA) against Takfiri terrorists in Syria, has made major gains in a massive operation against the Daesh (ISIS or ISIL) terrorist group in Deir Ez-Zor province, the commander of the brigade said.
Speaking to the Tasnim News Agency, the commander pointed to recent operations of the Syrian army and its allied resistance forces against Takfiri terrorists and said the Fatemiyoun Brigade, as part of the resistance forces, is advancing toward the strategic district of al-Mayadeen in Deir Ez-Zor.
He further pointed to Daesh's terrorist operations to prevent the liberation of al-Mayadeen and said the terror group' situation is like that of "a cat that is in a cage, climbing and clinging to anything to save itself but there is no way to escape and it will be destroyed."
The commander also dismissed as "a sheer lie" some reports that the resistance forces have been under siege by Daesh, saying the terrorists have not surrounded even a single resistance fighter.
He further said all forces of the Fatemiyoun Brigade, the resistance fighters, and the Syrian army have come together to liberate al-Mayadeen and fully eliminate the terrorist group and ensure the security of holy shrines in Syria.
Syria has been gripped by civil war since March 2011 with various terrorist groups, including Daesh, currently controlling parts of it.
According to a report by the Syrian Center for Policy Research, the conflict has claimed the lives of over 470,000 people, injured 1.9 million others, and displaced nearly half of the country's pre-war population of about 23 million within or beyond its borders.