Iranian President: No One Can Undo JCPOA Benefits
October, 07, 2017 - 14:14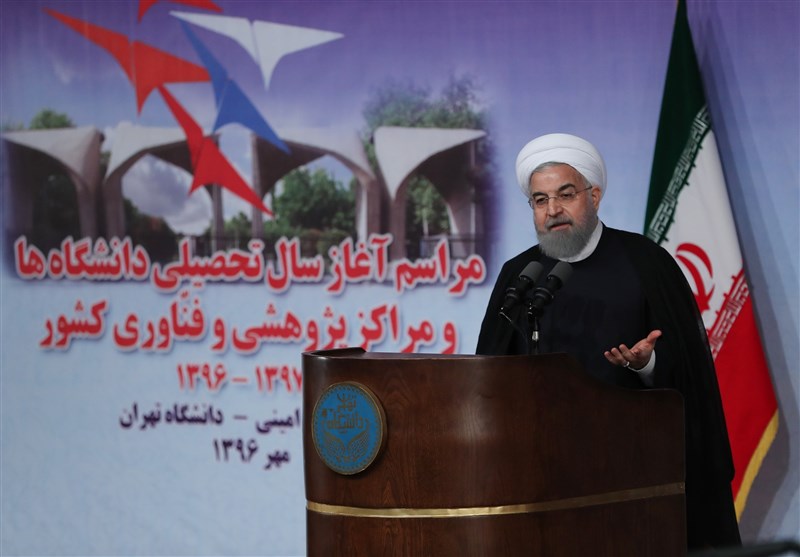 TEHRAN (Tasnim) – Iranian President Hassan Rouhani hailed the country's political and economic gains from the 2015 nuclear agreement with six world powers, known as the Joint Comprehensive Plan of Action (JCPOA), and said nobody can reverse the positive effects of the deal.
Following the nuclear negotiations and the JCPOA, the Islamic Republic gained "irreversible benefits" that nobody can take away, Rouhani said in a speech on Saturday.
"Neither (US President Donald) Trump nor tens of other Trumps would be able to take back the irreversible benefits of the JCPOA," he stressed.
"In the nuclear talks, we proved our political power to the world," the president said, adding, "Our diplomats are so capable and powerful that they have reached an agreement with six major world powers."
The remarks came at a time when the US, which is a party to the nuclear agreement, seems to be laying out a case for abandoning it.
Iran and the Group 5+1 (Russia, China, the US, Britain, France, and Germany) reached the 159-page nuclear agreement in July 2015 and implemented it in January 2016.
Since the historic deal was signed in Vienna, the International Atomic Energy Agency (IAEA) has repeatedly confirmed the Islamic Republic's compliance with its commitments under the JCPOA, but some other parties, especially the US, have failed to live up to their undertakings.
Trump's team now faces an Oct. 15 deadline to tell Congress whether it will continue to certify that Iran is complying with the deal.