Spanish Prime Minister Refuses to Rule Out Suspending Catalonia's Autonomy
TEHRAN (Tasnim) - Spain's prime minister, Mariano Rajoy, has refused to dismiss the idea of suspending Catalonia's regional autonomy if its leaders continue to threaten a declaration of independence.
October, 08, 2017 - 11:01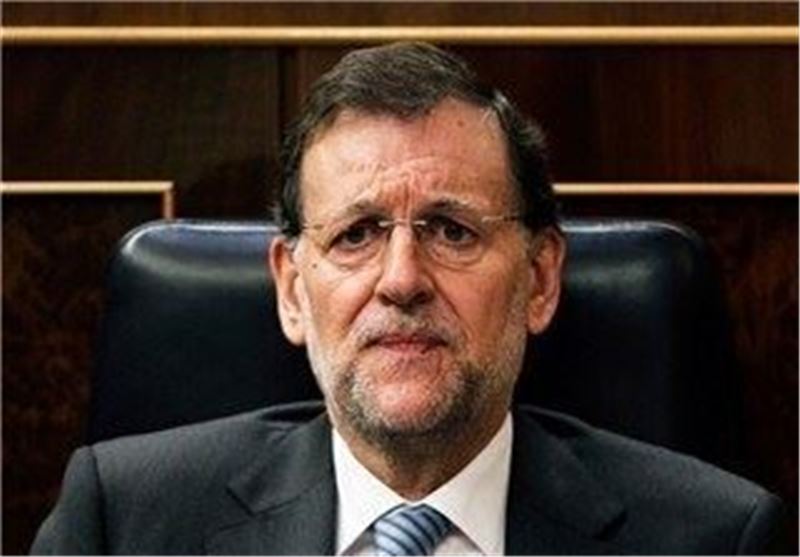 "I don't rule out anything," Rajoy told daily newspaper El Pais on Sunday when asked about applying the constitutional provision that allows the suspension. "But I must do things at the proper time ... I would like the threat of an independence declaration to be withdrawn as quickly as possible."
"The ideal would be not to have to take drastic measures," he said in his first interview with a major newspaper since an outlawed referendum was held on 1 October, AFP reported.
On Saturday, tens of thousands of demonstrators rallied in Barcelona and Madrid amid growing calls for talks following the political crisis sparked by the push for independence.
People dressed in white gathered in both cities under the slogan "Shall we talk?" in a message to Spain's political leaders. Organizers of the rallies had asked people to not bring any flags, neither Spanish nor Catalan, and to wear white clothing.
Huge numbers are expected to protest again on Sunday in Barcelona against the perceived hijacking of the political process by an independence movement that has so far never won the support of more than 48% of the population.
Since holding the referendum, the wealthy north-east region's leaders have vowed to make a declaration of independence.
In the interview Rajoy assured Catalan leaders that there was "still time" to backtrack and avoid triggering a tough response from the central government in Madrid.
The prime minister reiterated his refusal "to discuss the unity of the country" stressing that in any case "we don't talk under threat".
Commenting on widely criticized police violence during the referendum, Rajoy said that "some mistakes were made" but that the fundamental error had been committed by his adversaries, who have put "national sovereignty" in danger.