Syria Army Liberates New Areas in Deir Ez-Zor
TEHRAN (Tasnim) – Syria's army and its allies stepped up their attack against Daesh (ISIL) militants in Deir ez-Zor, managing to retake several areas in the eastern province.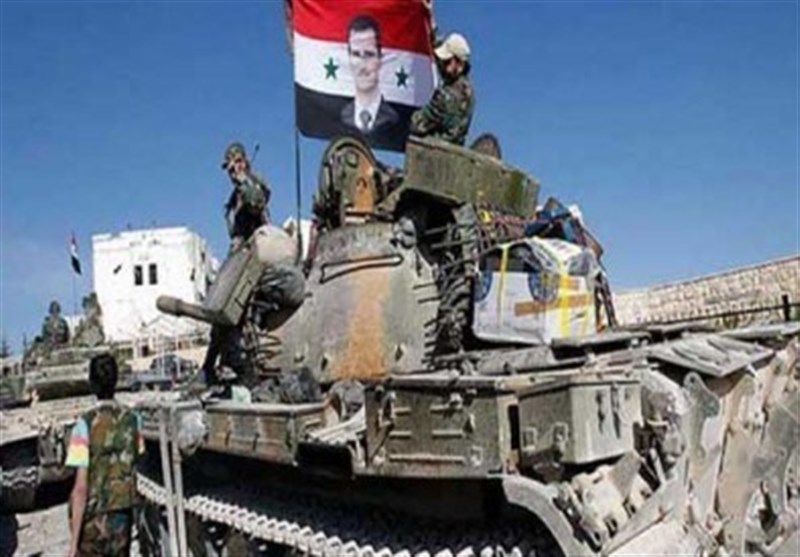 On Saturday, Syrian forces gained ground against Daesh in southeast of Deir ez-Zor and recaptured new areas in al-Mayadeen city and Hatla village there, SANA news agency reported.
The areas were retaken after heavy clashes erupted between the army and the Takfiri militants in al-Mayadeen, which is one of Daesh's last bastions in Syria.
The government troops also seized control of al-Rahbeh archeological citadel, al-Shibli Farms and the grain silos in the city of Deir ez-Zor.
A large group of the terrorists were killed and injured during the fight.
The latest developments came after the troops early on Saturday reached al-Mayadeen after liberating Qala'at al-Rahbah.
Syria has been gripped by civil war since March 2011 with various terrorist groups, including Daesh, currently controlling parts of it.
According to a report by the Syrian Center for Policy Research, the conflict has claimed the lives of over 470,000 people, injured 1.9 million others, and displaced nearly half of the country's pre-war population of about 23 million within or beyond its borders.