Turkey Backing Syria Rebels in Idlib to Prevent Clashes Completely: Minister
TEHRAN (Tasnim) – Turkey's aim in backing Syrian rebel fighters for a major military operation into Syria's Idlib is to prevent clashes completely and facilitate the process for a political solution, Turkish foreign minister claimed.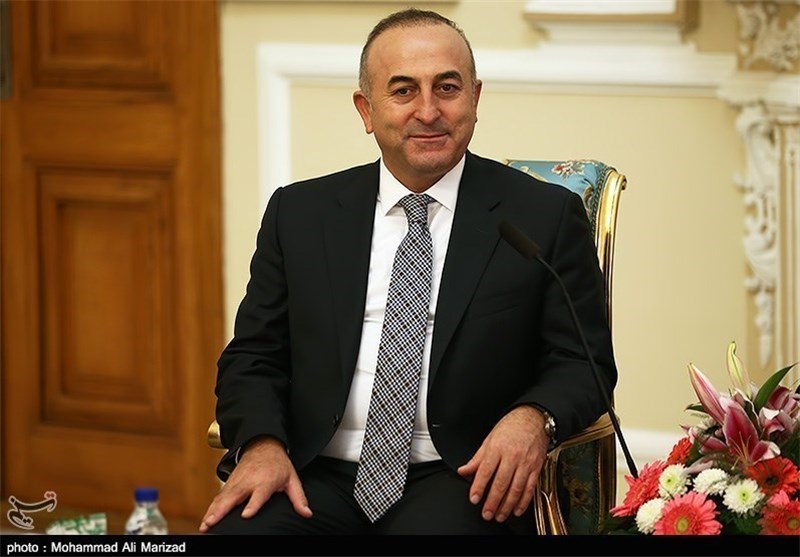 Mevlut Cavusoglu also said that the steps to be taken in the field would be determined by cooperation between Turkish Armed Forces and its intelligence service, Reuters reported on Sunday.
On Saturday, Turkish President Recep Tayyip Erdogan said that a major military operation was underway in the province of Idlib.
"There is a serious operation in Syria's Idlib today, and this will continue," Erdogan told members of his AK Party in a speech.
"We will never allow a terror corridor along our borders in Syria," Erdogan said. "We will continue to take other initiatives after the Idlib operation."
"For now the Free Syrian Army is carrying out the operation there," Erdogan said. "Russia is supporting the operation from the air, and our armed forces from inside Turkey's borders," Erdogan added.
Late on Saturday, Turkey deployed tanks and military vehicles on its Syrian border, building up military presence, the report added.
Tehran, Moscow and Ankara announced a deal last month to establish and patrol a "de-escalation" zone in the Idlib region, where Erdogan has said Turkey will deploy troops.