Iran Says Has Prepared Appropriate Response to Trump's Strategy
TEHRAN (Tasnim) – Iran presses ahead with its policies irrespective of others' political rhetoric, Foreign Minister Mohammad Javad Zarif said, noting that Tehran has come up with a response apposite to a strategy the US president is expected to announce in the coming days.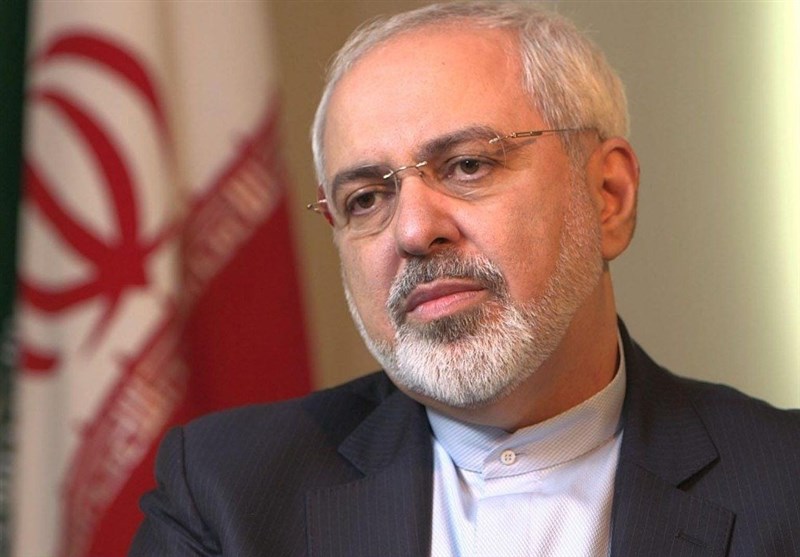 "Once Trump makes his comments (about Iran), which are almost clear (already), the Islamic Republic of Iran will give an appropriate response," Zarif told reporters on Sunday, when asked about the US president's plan to unveil his new strategy for Iran.
Iran pursues its own policies in the region regardless of others' rhetoric, he underlined.
Describing Iran as the pillar of stability and fighting against terrorism and Takfirism in the region, Zarif said, "The fact is that our region has long been suffering from the United States of America's wrong policies."
Taking a swipe at the US and its allies for seeking to maximize arms sales to Middle Eastern countries, Zarif said those policies are to the detriment of the region and the US itself.
His comments came after the White House said on Friday that Trump would announce new US responses to Iran's missile tests and alleged support for terrorism.
Trump is also expected to declare that the international nuclear accord with Iran, known as the Joint Comprehensive Plan of Action (JCPOA), is no longer in America's national security interests.
In mid-September, Leader of the Islamic Revolution Ayatollah Seyed Ali Khamenei lambasted the US for violating the JCPOA, warning that any "wrong move" concerning the nuclear deal would draw reaction from Iran.